Choosing a domain name for SEO – it's a momentous decision that could have far reaching consequences for the success of your online business.
There are so many things to consider!
Here are the 10 most important factors you need to take into account when choosing a domain name for SEO.
1. Use Branding in Your Domain Name
Google uses 'brand signals' to distinguish high quality websites from low quality websites.
In October 2008 Eric Schmidt, CEO of Google, said: "Brands are the solution, not the problem…brands are how you sort out the cesspool" (Source).
So don't be afraid to use your brand name in your domain name.
Brand creates distinction and in the over-crowded world of cyber space, that's exactly what you need – a way to stand out. A way to be memorable.
2. Avoid Exact Match Domains (EMDs)
An 'Exact Match Domain' is one that matches exactly a keyword phrase, with no hyphens. Examples are:
Webhosting.com
Rentalcar.com
Officesupplies.com
Clothes.com
What's the problem with EMDs when choosing a domain name for SEO?
EMDs have become associated with spammy websites trying to game the search engine algorithms by exactly matching the searcher's query with keywords contained in the domain name.
To see an example of this, go to Google and type in 'watch movies online'.
You'd expect to see Netflix, Hulu, Stan, HBO, or Foxtel in the top positions, right?
But instead the top positions are taken by shady websites that use deceptive marketing and are likely to install malware on your computer.
How do they manage to beat the giants and grab first place? By using EMDs.
Here's another example. Go to Google and type in "credit cards".
In first place you'd expect to see Visa, MasterCard, or American Express, right?
Go past the Ads and the #1 position is taken by an Exact Match Domain: creditcards.com
You might be thinking that's great, EMD's work – they get higher positions in the search engine results.
They used to.
But in 2012, Google announced an algorithm change meant to reduce the amount of low quality exact match domains in search results (Source).
And it's not just Google you need to worry about. Searchers don't like EMDs either - they don't trust them.
Because EMDs have come to be correlated with spammy websites, someone who sees your EMD domain name in the search results is less likely to regard your website as trustworthy.
That means lower CTR (Click Through Rate) and that in turn means lower ranking in the search results.
Watch This Video on 'Domain Name SEO' by Neil Patel (2 mins, 02 secs)
3. Avoid Hyphenated Keywords in Your Domain Name
Stay clear of domain names that consist of multiple keywords separated by hyphens, such as email-marketing-services.com
One of the reasons hyphenated domain names look spammy is that this is how spammers 'knock off' well known websites. The original domain name is already taken so they register a hyphenated version, such as 'master-card', 'coca-cola', or 'micro-soft'.
4. Go for .com as Your TLD
'Top Level Domain' (TLD) refers to the extension that follows your domain name.
Nine times out of 10 you're better off going with .com because it's the most widely recognized and trusted TLD.
Some TLD's in particular, such as .biz, .us, .info, and .ws, tend to be associated with spam and should be avoided.
5. Consider 'Processing Fluency'
You might think that pronounceability is not important in a domain name, since people don't often find websites through word of mouth.
But there's a thing called 'processing fluency' and it means that we're more likely to remember words that we can pronounce easily in our own minds.
So choose a domain name that's pronounceable.
6. Keep It Short
Try to keep your domain name to about 15 characters in length or less. With URLs, shorter is always better.
Fun fact: the top 100,000 websites have, on average, 9 characters or less in their domain names (Source).
7. Avoid Hyphens in Your Domain Name
When choosing a domain name for SEO avoid hyphens. Like EMDs, they've become associated with spammy websites.
How did this come about?
In the late 1990's and the 2000's unscrupulous marketers would try to hitch a free ride on the traffic of a reputable website. They would do this by hyphenating a well known domain name. For example:
face-book.com
master-card.com
micro-soft.com
And that's why hyphens in a domain name reduce your credibility.
8. Avoid Numbers in Your Domain Name
Numbers are not a good idea in a domain, for two reasons.
Firstly, when someone hears your website mentioned, they won't know whether to spell the number of use a numeral.
Is it this:
Or this:
Secondly, numbers (like hyphens) are associated with spammy websites that use numbers to standout. For example:
9. Is Your Domain Name Intuitive?
Choose a domain name that won't leave people wondering what it is you do. In other words, your domain name should be highly intuitive.
An example is webjet.com – I can instantly guess that it's a business that sells airline tickets online.
10. Avoid Ambiguity in Your Domain Name
Make sure your domain name has only one meaning (the one you intended).
Here are some examples of real domain names that have more than one meaning:
therapistfinder.com
molestationnursery.com
speedofart.com
gotahoe.com
itscrap.com
oldmanshaven.com
Extra Tip: Subfolders vs. Subdomains
Content located in a subdomain is tracked differently by Google to content located in a subfolder. In other words, Google records the metrics for content in a subdomain separately from the content in the main domain.
By contrast, Google treats content in a subfolder as part of the same set of metrics as the main domain.
For this reason, if you're going to separate your blog from your main website, it's best to do it using a subfolder, rather than a subdomain.
For example, use:
www.yourdomain.com/blog and not blog.yourdomain.com
Conclusion
Choosing a good domain name is not easy. It requires some careful thought.
Keep these 10 tips in mind and you'll come up with a great domain name:
Use your brand name in your domain name
Avoid Exact Match Domains (EMDs)
Avoid domain names that consist of multiple keywords separated by hyphens
Unless you have a very good reason to do otherwise, stick with .com as the TLD
Choose a domain name that's pronounceable
Keep your domain name to about 15 characters in length or less
Avoid domain names containing hyphens
Avoid domain names containing numbers
Choose a domain name that describes your business or what you do
Avoid domain names with double entendres
Last updated on February 21st, 2021 at 01:56 pm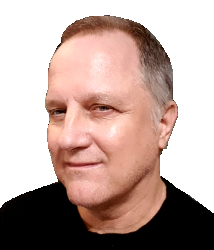 Latest posts by Rob Powell
(see all)