The benefits of SEO for bloggers are numerous, but the main benefit is that SEO brings free, targeted traffic to your website.
In this article, you'll discover 10 specific benefits of SEO:
1. Permanent and Passive Traffic
One key benefit of SEO is permanent traffic.
When you pay for an online ad, the traffic stop once the ad expires. Same with social media: as soon as your post drops off someone's feed, it's gone and the traffic dries up.
Not so with SEO.
If you manage to get your content listed on Page #1 of Google for a given keyword, you can expect it stay on Page #1 for months, even years.
And if it does move down to Page #2, you can usually get it back on Page #1 with a few tweaks.
2. Builds Trust and Credibility
Ranking on Google builds your authority.
When your post or article ranks on Page #1 of Google, it builds trust and credibility in your brand (whether personal or buisness).
This is a benefit that's quite separate from traffic. Even if a person never clicks on your web page, when they repeatedly see your content ranked on Page #1 of Google, it tells them your website is a trusted source of information.
Unlike other marketing channels (for example social media and email marketing) SEO doesn't require continual effort.
Once your content is ranked on Page #1 of Google, it stays there for months, even years. And if your page slips down the search results onto Page #2, you can usually tweak it to bring it back onto Page #1.
4. Brings Highly Targeted Traffic
Visitors who find your web page through organic search are already looking for your products or services. This is especially so if you target long tail keywords.
This is why SEO traffic is far more effective than 'push' advertising. Other forms of marketing rely on interrupting a potential prospect with a sales pitch.
But SEO is completely aligned with user intent – you're not trying to persuade someone to do something they're not already doing (i.e. searching for a product or service).
Because search engine traffic is highly targeted, it results in high conversion rates. MarketingSherpa reports that organic search has an average conversion rate of 16%.
By comparison, Facebook ads have a conversion rate of just over 9% (Source: Quora) while the conversion rate for Google Adwords is 2.7% (Source: Wordstream).
6. Find Your Audience's 'Pain Points'
One of the keys to succeeding with a blog, or any other online business, is finding your audience's pain points. Business owners go to great efforts to discover what these pain points are.
But when someone lands on your website from organic search you already have a very good idea what their pain point is.
Why?
Because people go to search engines to solve problems. If they found your website through organic search, it means your content offers a solution to their problem.
Through Google Analytics, just about every aspect of how your visitors interact with your website is measurable, from acquisition to behaviour to conversion.
In addition, you can use a SERP tracking service to see exactly how your individual pages rank for a given keyword.
These kind of tools will usually also show you key metrics for all the SERP results:
Domain Authority
Page Authority
Citation Flow
Trust Flow
MozRank
MozTrust
Number of Links
Facebook Shares
This shows you where you stand compared with competing web pages and pinpoints issues (e.g. bounce rate, time on page, or SERP CTR) where you can make improvements.
8. Search is the Largest Source of Traffic on the Internet
Conductor carried out a study of 310 million website visits which revealed that 64% of all website traffic across the Internet comes from organic search.
Search Engine Journal (SEJ) reports an even higher figure: 93% of online activities start on a search engine.
When you're tapping into the single biggest source of traffic on the Internet, you know you're on the right track.
9. SEO Creates Brand Awareness
Top ranked pages receive 1000's of impressions.
So the mere fact of having your content listed on Page #1 of Google creates exposure for your domain and valuable brand awareness. It sends a signal to searchers that you're a key player in your niche.
Bloggers often struggle to get new ideas for blog posts. And when they do come up with an idea for a blog post they often have little idea of the volume of demand for that topic.
By contrast, long tail keyword research gives you an endless stream of new, laser targeted, blog post topics.
And because you're using a keyword research tool, you know exactly what the monthly search volume is for that keyword.
Conclusion
The benefits of SEO for bloggers are not hard to see. Many bloggers have built massive volumes of traffic from free search engine rankings.
Here again are the 10 key benefits of SEO:
Permanent and passive traffic
Builds trust and credibility
Allows you to 'set and forget'
Brings highly targeted traffic
Has a high conversion rate
Helps you find your audience's 'pain points'
SEO is measurable
Search is the largest source of traffic on the Internet
SEO creates brand awareness
Keyword research helps with content creation
Last updated on December 13th, 2020 at 09:17 am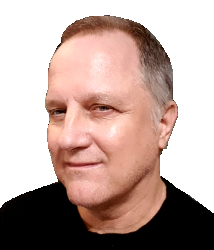 Latest posts by Rob Powell
(see all)