What are LSI keywords? Put simply, they are words and phrases related to your core keyword. They give added context to your content and they help search engines understand what your page is about.
These semantically related keywords help search algorithms match content to search query.
In this article you'll discover what LSI keywords are, why search engines use them, and how you can use them to rank higher in the SERPs.
1. What Is Latent Semantic Indexing?
Latent semantic indexing (LSI) is a mathematical technique that detects the way words cluster together in predictable patterns. Search engines use these patterns to understand context. 
Here are some examples of  latent semantic indexing.
Let's say your page or blog post is about 'brushes'. But 'brushes' has more than one meaning, as you can see from the following Google Auto Suggest options:
So how do search engines know which kind of brush your page is about?
Search engine algorithms uses latent semantic indexing. They look at the other words and phrases in your web page. Those other words tell the algorithm what kind of 'brushes' your web page is about.
Keywords associated with 'hair brushes':
hair dryer
detangling
paddle brush
boar bristles
curly hair
Keywords associated with 'Photoshop brushes':
PSDs
gradients
digital art
cs5 brushes
custom brushes
Keywords associated with 'brushes for electrical motors':
carbon brushes
rotating shaft
motors
generators
graphite
Some people say LSI keywords are synonyms. But this is not the case. They are simply words that are often found together with your main keyword because they share the same context. For example 'apple' and 'itunes' are semantically related keywords , but they are not synonyms.
2. LSI Keywords: An Example From The Movies
Let's say you're at a dinner party and someone is talking about a movie that made the phrase "if you build it, they'll come" famous. No one at the table can remember the name of the movie.
But you whip out your smartphone and type in 'movie if you build it'. And Google gives you the answer:
How did Google do that?
Latent semantic indexing.
The Google algorithm has learned that the words 'if you build it', and 'movie' cluster together in a pattern associated with the movie 'Field of Dreams'.
So why did Google start using latent semantic keywords?
3. Why Do Search Engines Use Semantically Related keywords?
Back in 1998, the only measure Google had for relevancy of a page to a given search term was keyword density.
But keyword density was easily manipulated through the practice of keyword stuffing.
So Google moved away from keyword density and began looking at LSI keywords.
The reasoning was this:
A legitimate page about 'Apple computers' will likely contain a lot of other words and phrases that are related to Apple computers (such as 'apple stores', 'apple iphone 5', 'apple new ipad', 'apple stock price', 'discount computers').
On the other hand, a keyword-stuffed page about 'Apple computers' will probably just contain that one keyword, repeated over and again.
So latent semantic keywords provide Google with a way to differentiate between content that deals with a topic in depth, and content that has been optimized for the search engines by keyword stuffing.
4. LSI Keywords and Searcher Intent
But there's another reason Google started using semantically related keywords.
Latent semantic indexing helps Google better understand the meaning of a search term.
Just as LSI keywords help Google understand content (hair brushes vs. Photoshop brushes), those same LSI keywords also help the search engine understand the context of a search query.
And that allows Google to improve the match between what people search for and the content they find in the search results.
5. Hummingbird and Semantic Keywords
In August of 2013 Google introduced the Hummingbird algorithm, sometimes called the semantic algorithm.

The Hummingbird algorithm focuses on synonyms and improves Google's ability to understand the context of a web page.

Hummingbird is particularly interested in searcher intent.

Whereas previous algorithms focused on individual words in a search term, Hummingbird looks at each word within the context of the whole search query.

In other words, the Hummingbird algorithm is trying to understand meaning – it helps Google match user intent with search results.

But how does this help with search engine optimization?
6. How To  Use Semantically Related Keywords To Improve Your Ranking
Here are three ways latent semantic words will improve your SEO:
- Total Context vs. Keyword Density
Google now looks at total context rather than keyword density. LSI words will give more context to your article. This means your page will rank higher for your focus keyword because Google better understands the context of your page.
- You Reached Your Limit for Keyword Density
Let's say you want to add more keywords in your content but you've reached the limit for recommended keyword density – anymore repetitions of your keyword and you risk a Google penalty.
With latent semantic keywords, you can safely keep adding closely related keywords.
- Get Found for Keyword Variations
Semantically related keywords are closely related to your focus keyword - they're 'keyword variations'.
That means your page is going to come up in the search results for related searches. In other words: more chances of your content being found by people searching on that broad topic.
7. Where To Use LSI Keywords
Here are some of the places you should use LSI keywords in your article:
Headings (H2, H3, H4)
First 100 words
Image alt text
Image file names
Meta description
Article title
SERP title
Conclusion
Anchor text
8. Using Google To Find Semantically Related Keywords
- Google Search
Just type in your main keyword into Google and look for LSI keywords in the SERP snippets.
Let's say you're writing an article about 'tendonitis'. Here are some LSI words for 'tendonitis' that you can extract from the Page #1 search results:
That exercise gave me 19 LSI words for tendonitis:
irritated
tendon
shoulders
symptoms
causes
treatment
elbows
wrists
knees
heels
overuses
microscopic tears
diagnosis
cords
tendinitis
fibrous
muscle
bone
pain
And I only looked at 5 of the SERP snippets in the search results.
- Google Auto Suggest
As soon as you start typing a search term into Google, Google's Auto Suggest function suggests a number of related words and phrases that people also search for.

These are semantically related keywords - Google's algorithm has identified them as words that cluster together with your search term in predictable patterns. They're great for search engine optimization: add them as keywords in your content and you will increase the topical relevance of your article or blog post.
Here are the Google Auto Suggest terms for 'tendonitis':
In this instance, I already have these words from the previous exercise. But what if I click on 'tendonitis wrist':
That gives me some additional LSI words. You can keep drilling down through the Auto Suggest entries and find more and more latent semantic keywords.
- Google's 'Searches Related To'
Yet another way to extract latent semantic indexing words from Google Search is to look at 'Searches Related To' at the foot of the SERPs page:
9. Tools for Finding LSI Keywords
There are also a number of keyword research tools dedicated to finding semantically related keywords.
- LSI Graph
LSIGraph is a free tool for generating LSI keywords.
Just enter your main keyword:
Then scroll through the results for more LSI keywords:
- LSI Keywords
As with the previous tool, just enter your seed word and hit 'search'. This tool returns a massive list of over 1,800 keywords related to 'tendonitis'':
- Ubersuggest
This is another great tool for finding latent semantic indexing words. In my case, it gives me over 300 of them:
10. Three Easy Ways to Add Semantically Related Keywords to Your Blog Post
Adding latent semantic indexing words to your article isn't always easy, especially if you have to re-write parts of your article to fit the new words in.
But here are three super-easy ways to add LSI words to your blog post without having to re-write anything:
- Add a Further Reading Panel Under Each Section
Under each section of your article, add a 'Further Reading' panel that lists three to five articles related to the topic of that section.
These articles will inevitably contain LSI keywords in their titles. Let's say I have a section in my article with the heading 'Cures for Tendonitis'. 
I could add a 'Further Reading' panel at the end of that section, like this:
With that single 'Further Reading' panel, I've just added 10 LSI keywords to my page.
- Add a Related Articles Panel
If you've written other articles on the same general topic, you can link to them in a 'Related Articles' panel. The titles of these articles will almost certainly contain latent semantic indexing words.
Here's an example:
The main article targets the keyword 'domain authority'. This 'Related Articles' panel contains five keywords related to 'domain authority'.
- Embed a Tweet
Embedding a tweet is another way to add LSI keywords to your content. Go to Twitter's Advanced Search and type in the your main keyword in the field labelled 'All of these words':
Choose a tweet that has a lot of text - it should contain some valuable latent semantic indexing words. Then grab the embed code and embed it in your article:
This is also a great way to add an image to your article (two birds with one stone).
LSI Checklist for Optimizing Blog Posts
Here's a checklist to help you quickly optimize any blog post for semantically related keywords:
Conclusion
Latent semantic keywords are at the heart of Google's new approach to understanding content. That's why it's important to be aware of them as you optimize your blog posts for SEO.
By researching semantically related keywords, you'll get a better grasp of the scope of your topic. And that will help you write an article with high topical authority.
Adding LSI keywords to your content will increase your traffic by allowing your content to be found in related searches.
Frequently Asked Questions
LSI stands for latent semantic indexing, which is a technique that search engines use to study and compare relationships between different terms and concepts. These keywords can be used to improve SEO traffic and create more visibility and higher rankings.
Just type your keyword into Google and note down all the related search terms that Google Auto Suggest displays in the search box. Many of those words will be LSI keywords.
Use your LSI keywords throughout the text of your article, in headings and subheadings, in your SEO title, in your meta description, and in the image alt tags.
Semantically related keywords are simply words and phrases that are related to each other in their meaning. They are not necessarily synonyms, but they are often found together in the same context. For example, 'iTunes' and 'Apple' are semantic keywords.
Yes - using LSI keywords will signal to the algorithms that your content covers a topic well. For example, a page about 'dogs' that contains words such as 'diet', 'training', 'barking', 'exercise', 'worming', 'microchipping' and a list of dog breeds will rank better than a page that only contains the main keyword ('dogs').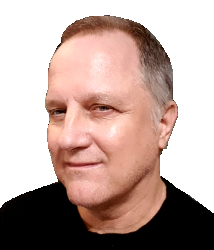 Latest posts by Rob Powell
(see all)