Seed keywords are short keywords consisting of one or two words. They typically lack the modifiers that create long-tail keywords. For example, 'parenting tips' can be considered a seed keyword, while 'parenting tips for single mums' would be a long-tail keyword.
Effective keyword research begins with seed words. Each seed word can turn up dozens of long tail keywords that you can rank for on Google.
In this article I'll show you two techniques for finding seed words.
What Are Seed Words?
Seed words are primary keywords, also known as 'head keywords' or 'main keywords'.
They typically consist of just one or two words.
One characteristic of seed words is that they have not been qualified by a modifier.
In the screen shot below Google Auto Suggest has added various modifiers to the seed word 'copywriting':
You can also think of seed keywords as 'focus topics' – they are the main topics within a given niche.
For example, if your niche was weight loss, your seed keywords might be 'recipes', 'diets', 'fitness', and 'lifestyle'.
If you run an online business, your seed keywords will usually be your website's products and services.
Any niche will typically have a number of seed words, depending on how broad the niche is.
Why Do You Need Seed Words?
But first of all, why do you need seed words?
There are various reasons.
Topical Authority
One of the ways to rank higher in the search engines is to increase the topical authority of your website.
Through machine learning and latent semantic indexing, search engines are increasingly able to understand context. And that in turn helps them get an idea of what the main topics are in any given niche.
This means that search engines can measure the topical authority of a website. And when search engines perceive that your website has authority on a certain topic, any web pages you have on that topic will tend to rank higher.
A website that covers all the main topics within a niche has high topical authority. But a website that has gaps in its coverage of the niche, has lower topical authority. So your content needs to cover your niche as thoroughly as possible.
And to do that, you need to have a comprehensive list of the seed words that that belong to your niche.
Keyword Grouping
Keyword grouping is the process of organizing keywords into groups of semantically-related keywords. It's an important part of SEO because it helps you create content that is authoritative for the topic you are writing about.
But in order to do effective keyword grouping, you first need a list of seed words.
Blog Post Ideation
When you have a comprehensive list of seed words for your niche, 'blog post ideation' (a fancy word for coming up with ideas for your next blog post) becomes much easier.
Whenever you're stuck for a topic for your next blog post, just take one of your seed words and type it into Google and then look at Google's Auto Suggest variations: those are long-tail keyword phrases that make excellent topics for blog posts.
In the remainder of this article I'll show you two techniques I use for finding seeds words in my niche.
Two Techniques for Finding Seed Keywords
Here are two techniques I have used to identify seed keywords within my niche.
#1 – Extract Seed Keywords From Headings and Subheadings
Seed keywords are very often subtopics within a topic. And that's why this technique works so well.
In this technique, we're going to extract the headings and subheadings of published articles that cover a topic in depth. Those headings and subheadings contain the seed words for that topic.
– Install SEO Minion Chrome Extension
The first thing to do is install a Chrome Extension called SEO Minion.
This is a free tool that helps with various SEO tasks such as On-Page SEO Analysis and checking webpages for broken links. But we're going to be using it to extract headers and sub-headers from web pages.
With SEO Minion installed, go to Google and type in a high-level keyword that describes a topic within your niche. For this example, I'm going to use the topic 'email marketing'.
Next, click on the first result in the SERPs. Then click on the Minion icon in your toolbar, and then click on 'Analyze On-Page SEO':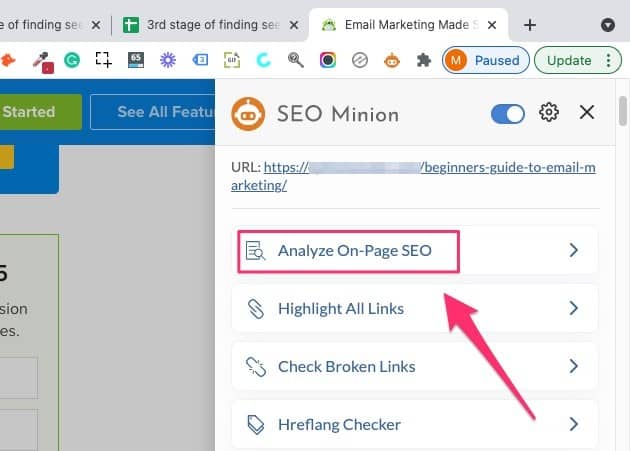 A new tab will open and you'll see a list of the headings in that web page:
Click on the download button and those headings will be saved to a CSV file on your hard drive.
– Import the Data Into Google Sheets
Next, go to Google Sheets and open a new document.
Select the top-left cell in the spreadsheet: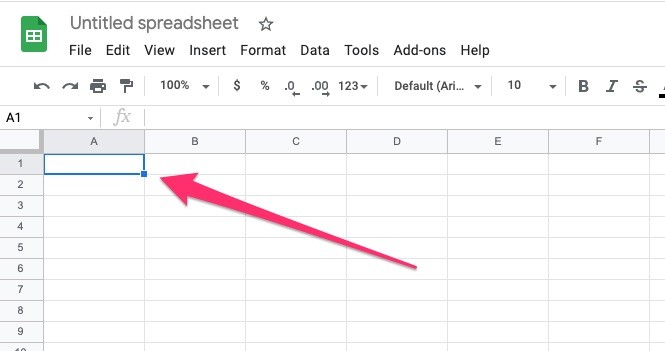 Then go to File > Import and import the CSV you just downloaded:
On the next screen, change 'Replace Spreadsheet' to 'Append to current sheet':
Now select an empty cell beneath the imported records and repeat the steps above for the next web page in the search results.
Follow the same steps for the top 5 results in the SERPs.
– Sort the Data and Eliminate Duplicates
Next, create a new column and enter a 'Yes' or 'y' for every heading that's relevant. Once you've done that, you can sort the whole table and discard the rows you don't want.
And with that done, you can then sort the column that contains the headings. Remove any duplicate headings and then create a new column adjacent to the headings column.
Label this new column 'topics'. Now extract the relevant keyword from the 'headings' column and place it in the 'topics' column:
You now have a comprehensive list of topics for your main keyword.
Each of those topics is a seed word you can use to generate long-tail keywords.
– Find Subtopics Within the Topics
You now need to take the process one step further and look for the subtopics within the topics you just discovered.
Take the topic 'list building' (one of the topics under 'email marketing'), for example.
Go back to Google and type in 'guide to list building'.
Then go through the same steps outlined above: click on each of the top 5 pages that rank on Google for that keyword and extract the headings and subheadings into a Google spreadsheet.
Here are the subtopics for 'list building' that I managed to extract using the same process outlined above:
#2 – Extract Seed Keywords From Blog Post Titles
In this technique, we're going to extract 10 seed words from 10 blogs within your niche.
Here's how it works:
– Take 10 Blogs Within Your Niche
Make a list of 10 competitor blogs within your niche
In my case this list might contain the following blogs:
– Choose 10 Articles From Each Site
Then visit each blog site and look at the titles of the 10 most recent blog posts.
Most bloggers know the importance of including keywords in their blog titles so each of these 10 blog titles should contain a keyword or keyword phrase.
These are the seed keywords you're looking for!
Extract these seed words from each of the 10 blog titles and note them down under the name of the blog.
Do this for each of the 10 blog sites that you identified for your niche.
When you've completed this exercise, you should have something that looks like this: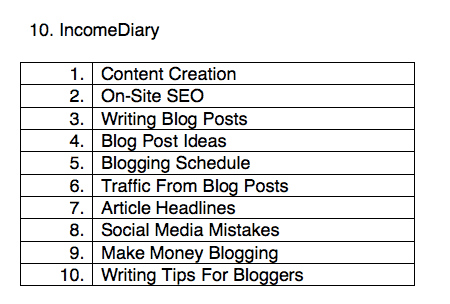 – Place the Seed Words in a Mind Map
Now go to your favourite mind map software and enter these 100 seed keywords. I use Simple Mind, which is free. You can download it from here.
When you've finished, your mind map will look something like this:
– Organise Your Seed Words By Topic
Now you need to sort the seed keywords into categories.
To do this, create 10 to 20 upper-level topics and start grouping your 100 focus topics under these 10 to 20 categories.
You'll end up with something that looks like this:
This is the map of your niche territory.
– Convert Your Mind Map into a Word document
Now export your mind map as a text file and then save the text file as a Word document.
You'll now have a document containing about 100 seed keywords divided amongst 10 to 20 upper-level categories:
You can use this document in two ways:
FURTHER READING
Conclusion
Compiling a comprehensive list of seed keywords for your niche is a vital part of your content strategy.
It will give you ideas for new blog post topics and help you research new long tail keywords.
But more importantly, having a comprehensive list of seed keywords will help you improve your topical authority by ensuring that there are no gaps in your content.
More Articles About Keyword Research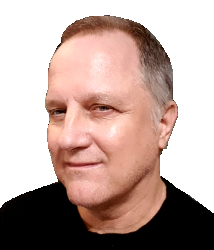 Latest posts by Rob Powell
(see all)