SEO for blog posts is the art of tweaking your articles so they rise to the top of the search results.
In this article you'll discover:
how to optimize your SERP snippet for maximum click through rate (CTR)
how to format your post for maximum reader engagement and 'time on page'
the 7 key places your keyword must appear
This is easily the most important tip on SEO for blog posts – do keyword research before you even choose the topic for your blog post.
And target keywords that you can rank for - in other words, long tail keywords with low competition.
See these articles for tips on how to do keyword research.
2. Use Your Keyword  in These Places
Make sure to use your keyword in the following places:
- Title of the article
If possible, start the title tag with your keyword:
- Slug of the article
The slug is the portion of your web page URL that comes after the domain name:
- Headings and subheadings
Try to include your keyword phrase in at least one heading or sub-heading.
- Body of the article
Include your main keyword or keyword phrase throughout the body of your article. Aim for density of about 2% to 3%.
Install the free Yoast SEO plugin and follow the plugin's recommendations.
- Meta description
Include the keyword phrase in the meta description, as close to the beginning as possible:
- First 100 words
Include your keyword phrase within the first 100 words of your article. This helps search engines and humans quickly understand what your content is about.
Human visitors will scan the opening paragraph of your article looking for the search query they typed in to Google. They want to make sure that your post is going to answer their problem.
If they don't see that keyword in the first 100 words, they'll most likely click away.
And that increases your bounce rate which in turn will cause Google to start moving your page down the SERPs (search engine results page).
- Conclusion
Given that the Conclusion sums up the whole article, it's more than likely that the algorithm expects to find your main keyword in the Conclusion.
If your focus keyword doesn't appear in the Conclusion, the algorithm may well give your article a lower score for keyword relevance.
3. Make it easy to read
The following tips will make your article easier to read and that means your visitors will spend more time on your page. More time on page translates into higher rankings in the SERPs.
Use short sentences - no more than 25 words
Use short paragraphs - no more than 4 sentences
Use one paragraph for each idea
Above all, try to avoid large blocks of text - they make your content difficult to read.
4. Use headings and subheadings
Use headings (H2) and subheadings (H3) - they help search engines and readers understand your content.
Use headings / subheadings for topics / subtopics
Use one heading for every 4 to 5 paragraphs
5. Optimize your meta tags
There are two key meta tags you need to focus on when optomizing your blog posts for SEO:
title tag
meta description
- Title tag
The title tag is the title of your article as it appears in the SERP snippet:
- Meta description
The meta description is the text that appears beneath the title tag:
6. Add Internal Links
Internal links help visitors to your website find related content. That keeps them on your website for longer, and that improves your rankings.
For each new blog post you should add both kinds of  internal links:
Internal links are a valuable SEO tool because pass 'link juice' (link equity) from older pages with high PageRank to brand new pages with low PageRank.
7. Link Out To Authority Sites
Search engines assess the quality of a web page by the number and quality of external links pointing to that page.
But they also judge a page by the quality and relevance of the sites that that the page links to. Search engines are aware that high quality content links out to other high quality content.
So always include a handful of links to high authority sites dealing with the same topic as your web page.
8. Embed a Video
The amount of time visitors spend on your page, known as "dwell time", is one of the factors that search engines use rank content.
And it stands to reason: the longer someone spends on a web page after typing in a search query the more likely it is that the web page answered their query.
One easy way to get people to spend more time on your page is to embed a YouTube video on your page.
Just go to YouTube and type in the keyword phrase of your article.
Look for a video by an authority within your niche or a video with a good like/dislike ratio.
9. Use Images
Images are a vital part of SEO for blog posts - they break up blocks of text and make your article more readable:
10. Use Semantic Keywords
Semantic keywords are words that are often found together with your main keyword because they share the same context. For example, 'iTunes' would be a semantic keyword for 'Apple'.
Semantic keywords show search engines that your content has covered a topic comprehensively.
You can find semantic keywords (also known as LSI keywords) using a tool such as LSI Graph.
11. Make Your Page Load Faster
Site speed is one of the factors Google uses to rank pages – if two pages are equal in all other respects, the page that loads faster will rank higher.
Try to make your web page load in less than 3 seconds.
Test your web page load time with Pingdom Tools.
Here are some tips for improving page load time:
12. Update Older Blog Posts
Freshness of content is a major concern for Google and other search engines. If any of your blog posts are more than a year old, update them with new content. Then change the date of publication to the current date. 
Consider adding code to your WP files so that each article or blog post displays a 'last updated' date. Here's a good article that explains how to do it: How to Display the Last Updated Date of Your Posts in WordPress.
13. Cover Your Topic Comprehensively
Topical authority is becoming an important factor in how search engines rank content.
Algorithms are moving away from a focus on keywords to a focus on context and semantic indexing. This means that to rank well you have to show the search engines that you have covered the topic well.
Conclusion
Here again are the 13 key SEO for blog posts tips:
do keyword research
use your keyword in these places
make it easy to read
use headings and subheadings
optimize your meta tags
add internal links
link out to authority sites
embed a video
use images
use semantic keywords
make your page load faster
update older blog posts
cover your topic comprehensively
Install an SEO plugin such as Yoast SEO, RankMath or All In One SEO. If you 'tick all the boxes' in these plugins each time you publish a new blog post, you'll be covering the main SEO for blog post factors.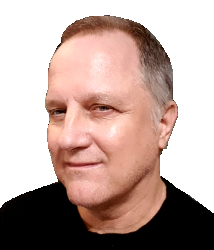 Latest posts by Rob Powell
(see all)