Improving your SERP CTR, or organic click-through rate, is one of the keys to ranking higher in the search results.
That's because CTR is a ranking factor: pages with high CTR get pushed higher up the search results.

Here are 25 tips for improving the CTR of your SERP snippet.
But first of all, what is SERP CTR?
What Is SERP CTR?
SERP CTR, also known as organic CTR, is your click-through rate from the search results.

As you probably know, it's not enough to rank on Page #1 of Google. You also need to get people to click through to your web page.

And that means optimizing your SERP snippet.
A SERP snippet is the 4 or 5 lines of information about your web page that appears in the search results. At a minimum it consists of:
breadcrumbs
title
meta description
How To Find Your SERP CTR
The first thing to do is to find out what is your current SERP CTR (aka organic CTR). To do this, go to your Google Analytics account and click on Acquisitions > Search Console > Queries:
SERP CTR and Organic Ranking
It's important to watch your SERP CTR and try to improve it.
The reason for this is that there's a strong relationship between organic CTR and where a page ranks in the search results.
The search engine has 'expected CTRs' for each position in the search results.
In other words, if your site ranks in Position #2 for a given search query, Google will have an 'expected CTR' for that position that's different for the expected CTR for Position #7.
If your snippet exceeds the expected CTR for your position, you go up, but if your snippet fails to meet the expected CTR, your snippet goes down.
SERP snippets with low CTR are assumed to be less relevant to that particular search query. And so the algorithm will move those snippets further down the page.
So CTR is a ranking factor. And that means it's vital to monitor CTR and try to improve it.
35 Experts Share Their Secret Tips and Hacks For Boosting SERP CTR
I reached out to content marketers, bloggers and SEO experts and asked them: "what's your #1 SEO tip for improving CTR from a SERP snippet?"
Here are their tips and hacks for improving SERP CTR:
#1. Use numbers in your title
Numbers grab our attention faster than words and make your title stand out from the others. Try to find a way of including 2 or 3 numbers in your title. For example, 5 Powerful Ways To Get 1000 Subscribers in 30 Days.
My number 1 tip for increasing CTR from SERP snippet is to make sure that your snippet looks enticing by adding numbers to your titles.
This makes your title look more professional, plus it clearly gives the readers an idea of how rich your content will be. Hence, they are more likely to click on your SERP snippet.
The key here is to include any kind of number. Even at times when your post is not talking about a list, you can use the number 1, instead of going for a title without any number.
- Ted Liu
justseo.co.nz
It's been shown that using numbers in your title tags will increase your CTR.
In fact, a study by Conductor found that numbers increased CTR by 36%. You can test different variations but, when possible, always try to incorporate a number (e.g. 7 Ways to Boost Your Organic CTR).
Also, use the current calendar year: people are searching for current, relevant content. An easy way to show that your content is relevant to them is by simply including the current calendar year in your title tag/meta description.
- Justin Smith
outerboxdesign.com
Odd numbers have a way of grabbing peoples' attention.
Articles like 7 Things to… and Our 13-Step Guide to… get 20% more clicks than articles with even numbers in the title.
There's a saying in design that goes, "Even numbers create symmetry, odd numbers create interest."
When we're confronted with an odd number, our brain subconsciously wants to investigate it and figure out why there isn't an even number. This applies to meta titles, too.
This doesn't mean that you have to format all of your articles as odd-numbered lists or how-to guides, either. If your article is an 8-point guide, make the meta description something like 7+ Points to Help You… Just having that 7 in your meta title will increase the page's CTR.
- Chris Zacher
inter-growth.co
#2. Tease the SERPs with curiosity
I'm a big fan of reeling people in and getting them to click by making them feel like they are missing out on something.
In order to do that, I simply stop the meta description in the middle of a sentence when it sounds like it's about to get to the best part.
And I do this by putting the three dots (...) like the sentence continues if you just click through. It's crazy how well this works to improve CTR.
- Kevin Jourdan
dotmarket.eu
I'm a big fan of using those old school Viral Nova-style sentences to entice someone to click through to the site. For instance, something like "We've got 13 tips for increasing organic CTR - and you won't believe how well #9 works!"
With this tactic, you're promoting curiosity and FOMO, which often results in a high CTR. Of course, it doesn't work for every article, but when you can make it work the CTR difference is quite noticeable.

- Isaac Bullen
3whitehats.co.nz
Write meta descriptions that contain a teaser and a call to action.
For example: "Why does eye cream become necessary as you age? Click here to learn more".

- Kevin Carney
organicgrowth.biz
#18. Use this SEO title formula
This headline formula works well in SEO titles - it grabs the searcher's attention and makes them click on the snippet:

[Number] + [Emotional Adjective] + [Content] + [That Does What Exactly?]

Make sure to use this formula in your SEO titles.
#19. Use descriptive URLs
SERP snippets are much more effective when the URL matches the SEO title.
Use descriptive URL's and not randomly generated URLs.
For example, for an SEO title that refers to 'Best Apple Pie Recipe' your URL should look like this www.yourdomain.com/apple-pie-recipe and not like this: www.yourdomain.com/?p157=id&426
This is what a descriptive URL looks like in a SERP snippet:
And this is what a descriptive URL looks like in the address bar of a browser:
#20. Use your brand name in the title
If searchers are likely to recognize your brand name, then make sure to include it in your SEO title - brand name recognition can increase click-though rate from the SERPs.
#21. Add breadcrumb markup
When breadcrumb navigation appears in a SERP snippet, it provides the searcher with valuable context and additional clickable navigation options. This increases CTR.
If your WordPress theme does not already have breadcrumbs, you can add breadcrumb navigation using the Yoast SEO plugin.
Here are instructions on how to do it: 'Implement Yoast SEO Breadcrumbs'
#22. Target long tail keywords
Content that targets long tail keywords generates higher CTRs than content that targets head keywords.
The reason for this is that long tail keywords represent searchers who have a much clearer idea of what they're looking for. And so they're more likely to click on a SERP snippet for a long tail keyword.
The correlation between long tail keywords and higher click-through rates, can be seen in research conducted by Calculate Marketing.
Although this chart refers to paid ads, the findings apply equally well to organic search.
Put simply: long tail keywords produce higher CTRs than head keywords because people who type them into a search engine have a clearer idea of what they want.
#23. Get higher rankings
This might seem back-to-front reasoning, but the fact is: the higher you rank in the SERPs, the higher your CTR, as the following table shows:
So if you can improve your web page's SERP ranking, you will automatically improve that page's CTR.
#24. Improve your site speed
Search ranking is directly correlated with page speed: the faster your web page loads, the higher it will rank in the search results. And higher-ranking pages get higher click-through rates.
So increasing site speed leads to higher SERP CTR.
For tips on how to increase your site speed, see my article: 27 Easy Ways to Reduce Server Response Time in WordPress
#25. Use the data in Google Search Console
Find out which blog posts have a high organic CTR and which have a low organic CTR. Then compare the two, and try to identify the differences that give some of your blog posts a high organic CTR.
To do this, go to Google Search Console > Performance and then click on the 'export data' button. Choose 'download CSV' and then open the CSV file in Microsoft Excel:
Then just sort the CTR column from high to low:
Next, copy a search query (Column A) for a high CTR web page into Google and try to identify what it is in the search snippet that is producing the high SERP CTR.
Pay close attention to things like:
Action words, emotional trigger words, numbers, and symbols in the SEO title
Call To Action (CTA) in the meta description
URLs that match the SEO title
Do the same for web pages with low CTR: look at the search snippet as it appears in Google and try to see how it's different from a high CTR page. Have a close look at things like:
Absence of numbers, trigger words, action words, and symbols in the SEO title
Lack of CTA in the meta description
URLs that don't match the SEO title
Do this for 5 high CTR pages and 5 low CTR pages and you'll begin to get an idea of what factors give your pages a high CTR.
Conclusion
Click-Through Rates (CTR) from search results are a vital part of SEO. This is because organic CTR is a ranking factor: the higher your CTR, the higher you'll rank in the search results.
Use these 35 tips to increase your SERP CTR and grow your traffic.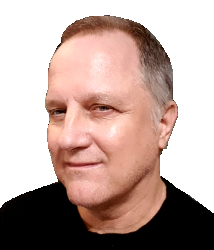 Latest posts by Rob Powell
(see all)