If you're looking for ways to increase your domain authority (DA), you probably know that DA is one of the keys to ranking on Google. If the DA of the web pages that rank on Google is higher than your DA, it's probably going to be difficult to get on Page #1 for that keyword. And that's why domain authority is so important.
In this article, you'll learn 7 ways to increase your domain authority.
But before we get started, how much domain authority do you need?
Not much. I started ranking on Page #1 of Google with a domain authority of just 25:
Before we go any further, what exactly is domain authority?
What Is Domain Authority?
DA is a metric on a scale of 10 to 100, created by Moz, that predicts a website's performance in search engine rankings.
Here are some key facts about domain authority:
DA rank is based on over 40 factors, including (1) the number of links pointing to your site from other websites, (2) the Domain Authority of those sites that link to your site, and (3) the age of your website.


Although Domain Authority is not a concept or term that Google uses, the Google algorithm takes these factors into account when deciding how to rank a web page.


Because DA is a logarithmic scale, each increment represents an increase by a factor of 10 rather than by equal increments


For this reason, it is much easier to go from a DA of 10 to a DA of 30 than it is to go from a DA of 70 to a DA of 80
How To Find Your Own Domain Authority
To see the DA of your own or any other website, simply install MozBar, the free Chrome Extension.

Once you've activated your free Moz account, the MozBar will display a small black box with a blue bar. Inside that box is a number that shows the Domain Authority of the site you're currently visiting.

In the screenshot below, MozBar shows a DA of 100 for Wikipedia:
So now that you're clear about domain authority, let's look at...
1. Publish Detailed, Long-Form Content
To raise your domain authority, you want people linking to your content.
And the content that gets linked to most is detailed, well-researched articles.
Definitive Guides, Tutorials, and Case Studies are examples of content that gets linked to by high authority websites.
So focus on publishing those kind of articles.
2. Write 'Top List' Posts
'Top List' posts are articles that list the top players in a particular field. Here are some examples:
The Top 30 Lifestyle Bloggers on Pinterest
The Top 25 Fitness Blogs to Follow in 2019
The key with top lists posts is the number in the title.
People love seeing that they were ranked in the top 50 or the top 25.
So don't title your article the 'Top Fitness Blogs to Follow in 2019'. That won't cut it.
Once your article is live, contact the experts/celebrities/gurus that you listed and let them know they were mentioned.
About half of them will either post a link to your article on their website or share your article on social media. Either way, that's going to raise your domain authority.
And remember: these key players in your niche have websites with high DA, so if you get a link from them, your DA could easily jump 5 levels.
3. Write Expert Roundup Posts
Expert Roundup posts work on the same principle as 'Top List' posts.
People love seeing themselves ranked with the top players in their field. It's just human nature.
And they want other people to know about it.
So they'll link to your Expert Roundup on their website. Or they'll share it on social media.
Either way, it's going to boost your domain authority.
For tips on how to write expert roundup posts, see my article: The Definitive Guide to Writing Roundup Posts That Go Viral.
4. Write for HARO
I call this 'micro guest blogging' because you're writing content for other websites.
But with this difference:
it's a fraction of the effort (100-200 words as opposed to 1000-2000 words)
the publishers come looking for you (with guest blogging it's the other way around)
Just go to HARO and sign up to become a reporter. You'll get an email notification three times a day, listing websites that want contributors.
5. Buy An Aged Domain
Why start at zero? You can buy a domain that already has domain authority.
If the Aged Domain has good DA this technique can save you 6 to 12 months.
Another strategy is to buy an aged domain and point it at your brand new domain. The new domain acquires domain authority of the aged domain.
For an excellent introduction to buying and using aged domains, read Brandon Gaille's The Right Domain Name Strategy Can Make or Break Your Blog.
6. Make Your Website Faster
Since the July 2018 Speed Update, Google is rewarding sites that load in less than 1 second.
This is another way to increase your domain authority.
Page loading time also affects user experience. If your page is slow to load, the visitor clicks back to the search results. Better user experience results in higher domain authority.
For tips on how to make your site faster, see my article: 27 Easy Ways to Reduce Server Response Time in WordPress.
Watch This Video: 'WordPress Speed Optimization: How I Got .5s Load Times' (14 mins 25 secs)
7. Remove Toxic Backlinks
Toxic backlinks will prevent your website from gaining domain authority.
To keep track of toxic backlinks, use a backlink checking tool like Monitor Backlinks. This tool picks up new links to your website and tells you which links are harming your link profile.
Typically, these links come from web pages that:
are not indexed in Google
have low Majestic Trust Flow
have a high number of external links (>100)
use unnatural anchor text
have spammy looking domain names, containing numbers and dots
The acid test is to visit the site that's linking to you. You'll see straight away whether or not it's a legitimate website.
Ideally you should approach the source of the toxic link and ask them to remove it.
But that's time-consuming. Also, the offending website is unlikely to oblige. They may even want to charge you to have the bad link removed.
So, the next best thing is to use Google's Disavow Tool.
MonitorBacklinks compiles a disavow file containing your bad backlinks. You submit that file to the Google disavow tool
Here again are the 7 techniques for raising your domain authority:
Publish Detailed Long-Form Content

Write 'Top List' Posts

Write Expert Roundup Posts

Write for HARO

Buy An Aged Domain

Make Your Website Faster

Remove Toxic Backlinks
With the exception of No. 5, I have used all these techniques.
And I can attest that they work.
The proof?
I raised my own domain authority from 01 to 38 in less than 18 months.
Related Articles
Last updated on February 10th, 2021 at 05:50 pm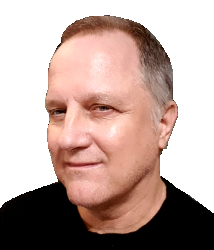 Latest posts by Rob Powell
(see all)