What does SERP mean?
In this article I'm going to explain everything you need to know about the Search Engine Results Page (SERP):
the three elements of a SERP listing
SERPs and searcher intent
the evolution of SERPs over time
SERPs and Click Through Rate
2. The Three Elements of an Organic SERP Listing
SERPs have evolved enormously since the Google search engine began in September 1998, but SERPs still contain three key elements:
The title is approximately 70 characters long, including spaces. It stands out and is bolded and dark blue.
Immediately after the title comes the URL, which is green.
Next comes the description, which is taken from the page's meta description. The description is in dark grey and consists of 2 to 3 lines of text consisting of about 160 characters. The keywords or search query that the user typed into the search box are usually bolded within the description.
The term SERP usually refers to only the first page of the Google search results because anything after Page #1 of the search results gets so little traffic as to be practically invisible. Hence the popular joke amongst SEO experts: Q: "Where's the best place to hide a body?" A: "the second page of Google".
3. Two Kinds of Search Results
It's important to note that SERPs contain two kinds of search results: organic and paid.
The organic results, also known as 'natural listings', appear in the main area of the SERP page and are the result of Google's organic search algorithm.
The paid results, also known as 'sponsored results', appear either above the organic results or to the right of the organic results.
In addition to the main search results, a SERP will often display a 'Knowledge Box' to the right of the main search results.
The Knowledge Box usually contains an image and a short description and is based upon Google's 'Knowledge Graph', as shown in the example below:
The Knowledge Box was introduced by Google in 2012 and pulls in data that answers commonly asked questions.
If you go to Google and type in 'famous politicians', you'll be presented with a Knowledge Box:
One final thing to note about SERPs is that every SERP is unique. In other words, no two people typing in the same search query will see the same SERP.
This is because Google customizes the SERP results according to a number of factors relating to the individual user, such as the user's physical location, browsing history, and social media settings.
In order to get your page to rank in the SERPs it's important to understand searcher or user intent.
All Google searches can be divided into three types:
4.1 Informational Search
These kinds of searchers are simply looking for information, such as:
How to turn off a smoke alarm
Shoes sizes in Australia
When was the first jumbo jet made

4.2 Navigational Search
A navigational search is where the user already knows the name of a website and they just want to find it. This kind of searcher would type in something like: youtube or udemy or imdb.
4.3 Transactional Search
A transactional search occurs when a user wants to buy something and has a fairly good idea of what they want. This type of searcher might type in a search query such as: 'nike mens shoes' or 'nespresso coffee machine' or 'car insurance'.
It's crucial to understand which of these three search types you are targeting in your SEO campaigns.
And it's not that any one type of search is more important than the other: all three search types are vital to any business.
But these three kinds of search queries represent different places or stages within the 'buyer funnel'.
It's important to understand searcher intent because you need to target your content to the place in the buyer funnel where your searcher is located.
5. How Google SERPS Have Evolved Since 1998
Of course, the Google SERPs that we see in 2018 are vastly different to the search engine results that Google displayed in 1998, its first year of existence.
This is what a Google SERP looked like in 1998, at the very beginning:
And this is what the Google SERPs have looked like since then (images courtesy of Tower Marketing)
1998 to 2004
6. SERPS and Click Through Rate (CTR)
SERPs are some of the most valuable real estate on the Internet.
It's estimated that as much as 40% of all Internet traffic passes through Google Search. In other words, the SERPs determine who gets a massive slice of Internet traffic.
Getting onto Page #1 of Google (i.e. the SERPs) for your chosen keyword is a major achievement. But where your web page sits on the SERPs is also very important.
According to Blue Corona the top 3 positions in the Google SERPs get 55% of the clicks:
In April 2007 Google started showing much more than the 10 lines of blue links that we'd all become used to.
In May of the same year Google announced the introduction of 'Universal Search' (also called 'Blended Search' or 'Enhanced Search. Mixed in with the traditional organic results, other media started appearing in the SERPs, such as videos, images, and maps.
These changes were designed to make it easier for searchers to find what they were looking for without having to click away from the SERPs page.
In 2012 Google introduced the Knowledge Panel or Knowledge Box, a rectangle containing images and text that usually sits on the rights side of the top search results.
The Knowledge Box uses Google's Knowledge Graph to pull in data from various websites to give searchers quick summaries relating to their questions.
Here's an example. If you type in 'wives of Henry VIII' Google presents the following Knowledge Box:
9. Other Enhanced Results
Since 2007 Google has introduced more and more different kinds of enhanced results, each designed to present information from a particular industry or a particular type of article.
Here are some examples:
9.1 Videos
When you type in your search query, click on the 'videos' option just beneath the search box, and you'll see Google video listings:
9.2 Tweet Pack
If you type in the name of a celebrity, the top result will often be their latest tweets, as in this example:
9.3 Site Links
Sitelinks are additional links that appear underneath the SERP listing. They typically appear for websites of large companies.
Sitelinks are usually based on the items in a website's main navigation. They deep link to specific pages within the website.
Here's an example:
9.4 Shopping Results
Shopping results are paid rather than organic.
If you type 'leaf blowers' into Google Search, the top result is a 'shopping result':
9.5 Reviews
Reviews, together with star ratings, appear in the SERPs for local businesses, movies and books:
9.6 Local 3-Pack
A local 3-pack is a SERP feature that contains a map together with a list of three local businesses:
A featured snippet is an expanded listing that contains an image or a bullet-point summary of key information:
A SERP is simply a search engine page, listing the top 10 search results for any given search query.
In Google search, SERPs contain both organic and paid results.
Since 2007 Google SERPs have been displaying a variety of 'SERP features'.
These are designed to present information in such a way that the searcher does not have to click through to the website or leave the SERPs page.
While the top three positions in the SERPs get over 50% of all clicks, the various rich results or enhanced results that Google has been displaying since 2007 also get higher than average click through rates.
Understanding SERPs is vital if you want to optimize your organic traffic.
Last updated on April 12th, 2021 at 08:40 am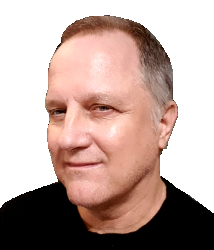 Latest posts by Rob Powell
(see all)