The 2018 Facebook algorithm changed the way content appears in your newsfeed. As Mark Zuckerberg explained, you can expect to see more content from "friends, family and groups" in your news feed.
He added that showing more posts from friends and family "means we'll show less public content, including videos and other posts from publishers or businesses."
Why The Change?
In the aftermath of the 2016 US Presidential elections and the furore about the role of 'fake news' in the election result, Facebook wants to return to a more organic type of content in its news feed. Less business and media content in the news feed means less opportunity for 'fake news' to take hold.
That's one the factors behind the 2018 Facebook algorithm.
But it's not only due to the fallout from 'fake news'.
Facebook has long been concerned about the decline in "organic sharing", specifically the sharing of user-generated content amongst friends and family.
And Facebook is apparently also concerned about the impact of social media on user's wellbeing.
Citing studies that show social media only has a positive effect on user's lives when it's used to "connect with people we care about" Facebook wants to create a more positive environment within the news feed. It wants to change the balance of content away from brands, businesses and news and back towards friends, family, and groups.
Facebook wants to encourage what Zuckerberg calls 'meaningful social interactions' as opposed to shares and likes for content posted by businesses and brands.
So that's the background to the 2018 Facebook Algorithm.
What Does It All Mean?
For the Facebook News Feed
According to Forbes, the 2018 Facebook Algorithm will result in:
Experts are predicting that video, and in particular live video, is going to occupy a much bigger place in the news feed. This is understandable given Facebook's new focus on meaningful interactions between users: live video gets on average 6 times as many interactions as regular videos.
So with the new emphasis on genuine interactions, expect to see a lot more live video in the news feed.
For Businesses
Ad News reports that the impact of the 2018 Facebook Algorithm is already being felt: brands are seeing a huge drop in their organic reach.
Facebook pages with posts that no one reacts to or comments on will be particularly hard hit.
Todd Krizelman of MediaRadar predicts that publishers in particular will need to make up for a shortfall in exposure: "Typically, up to one third of publisher referral traffic comes from Facebook. In the very short-term, publishers will need to back-fill that audience urgently.
Mari Smith suggests one way businesses can compensate for their reduced exposure in the news feed is to concentrate on Facebook Groups. Groups generally result in a high level of genuine user interaction, so it's likely they will be favoured under the new algorithm.
"Use groups more often. Facebook is really building out groups. It's almost building a new News Feed, a separate Facebook—[are] groups the next Facebook?" – Mari Smith on AdWeek
For Influencers
What does the 2018 Facebook Algorithm mean for Influencers? Most experts are predicting that Influencers will be winners under these new algorithm changes.
For two reasons:
Firstly, with less organic content from businesses and brands in the news feed, Influencers are going to get much more exposure.
Secondly, when businesses and brands discover that their organic reach within the Facebook news feed has been dramatically reduced, they'll turn to Influencers to help them reach their target audience.
As Thomas Drew comments, there'll be an increase in "marketing partnerships with Mega, Micro, and Nano Influencers".
The value to business of Influencers who have a real and organic connection with their audiences will be greater than ever.
Key Takeaways for Businesses
Businesses are going to be hit hard by the 2018 Facebook algorithm - no doubt about it.
But they can offset the impact by investing their social media efforts in building active Facebook Groups and finding Influencers who have a genuine, organic connection with their audience to take their message to their potential customers.
Last updated on October 2nd, 2020 at 10:28 am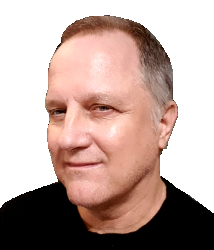 Latest posts by Rob Powell
(see all)