Setting up your own blog is easier now (in 2020) than it's ever been. Within 30 minutes of purchasing a domain, you can literally be publishing your first blog post. That's how quick it is now.
Here are the steps you need to follow to set up your own blog on a self-hosted domain:
Choose a Web Host
The next thing to do is choose a web host.
I use BlueHost because they are very affordable and they've made setting up WordPress an absolute breeze.
Head over to BlueHost and click 'Get Started Now':
Choose a Plan
Enter your Domain Name
If you want to register a new domain, use the left-side box.
If you already have a domain name, enter it in the right-side box:
Enter Your Personal Details
Click 'Next' and on the next screen fill in your personal information:
On the next screen, choose which plan you want (the lowest monthly rate comes with the 36 month plan):
Enter Your Payment Details
Then enter your payment details
Once payment has been completed you'll be given a username and you'll be asked to choose a password.
This next step is a breeze and its why I use BlueHost. In your C panel go down to the section titled 'Mojo Marketplace' and choose the 'One Click Installs' button.
You'll be taken to a page that looks like this. Just click on the 'WordPress' icon in the top row.
You'll now be taken to the WordPress Installation window. Click on 'Start'.
In Step 1 of WordPress Installation you'll be asked to provide your domain.
In Step 2 you'll create your own username and password.
The default username is 'admin' but you should create your own unique username. Also, create a strong password, preferably containing upper and lower case letters, numbers, and a symbol.
In Step 3 of WordPress Installation, simply read and accept the Terms & Conditions and then click 'Install Now' and your WordPress installation will begin!
Once installation is complete you'll see a screen with the following info:
Your site URL: xxxxxxxxxxxxxx
Your login URL: xxxxxxxxxxxxxx
Your username: xxxxxxxx
Your password: xxxxxxxxxx
A copy of this information will be sent to the email address you gave when you signed up for your BlueHost account.
Configure Email Manager
There's one last thing you'll need do on BlueHost before heading over to your WordPress Dashboard: you need to create an email address based on your domain.
In your C panel go the 'Email Manager'
Then click on 'Create An Email Account':
On the next screen enter the name you want for your email address (ex: info@mydomain.com) and create a password for your domain email.
Configure WordPress
Now head over to your new WordPress dashboard, using this URL (replace mydomain with your actual domain):
www.mydomain.com/wp-admin/
In the WP Dashboard go to 'Settings' and then 'Permalinks':
In the next screen check the radio button for 'Custom Structure' and enter this code in the empty field: /%category%/%postname%/
Install Plugins
You now need to download these 5 FREE Plugins that I use for all new websites:
To install these plugins, simply follow this procedure for each Plugin:
Go to 'Plugins', and 'Add New':
Then use the 'Choose File' button to navigate to the folder on your computer that contains the Plugin.
Select the plugin you want to install and click 'Open'.
Then click 'Install Now'.
Once the plugin has installed, click Activate Plugin:
Rinse and repeat for all remaining 5 plugins.
Connect Google Analytics with Google Search Console
Discovering the keywords that people use to find your site is vital.
Armed with that information you can optimize your pages - when you see that a certain page of your is being found for a particular keyword, you can optimize the page for that keyword, so that your page rises up in the search results for that keyword (or search query, to be more accurate).
But there's one problem.
Google Analytics won't show you what keywords people are typing in to find your pages unless you have connected Google Analytics with Google Search Console (used to be called Google Webmaster Tools).
Connecting Analytics with the Search Console involves a few steps and can be quite tricky. But this video sets out the process in a very clear and easy-to-follow manner. It's well worth watching!
Step 3: Choose a WordPress Theme
There are plenty of free WordPress themes but I strongly recommend you get a Premium theme, for a number of reasons:
1. Stand Out From the Crowd
If you use a free theme there will be thousands, possibly tens of thousands, of other blogs using exactly the same theme – it makes it that bit harder to stand out from the crowd.
2. Responsive Design
With a Premium theme you're much more likely to get a responsive design, one that looks good on both desktop and mobile browsers.
3.Functionality
Most Premium themes come with a number of different layout options and designs. If you want to change the look of a free theme you'll have to spend a lot of time writing code and messing around with PHP and CSS.
4. Support
This is probably the most important factor. Sooner or later, I can promise you, you are going to need some help with some aspect of your theme. With a Premium theme you will usually get 6 months to a year of free support included in the price. Obviously, there is no support for a free theme.
So, how to choose a theme?
This is really a matter of subjective taste. These three WordPress theme providers are widely considered to be amongst the best:
I use Generate Press. It's a lightning fast WordPress theme that performs well in SEO. It's a minimalist theme that avoids the 'bloat' of other WP themes. But it also has extensive customization options and comes with a series of tremplates.
There's a free version of Generate Press and a Pro version (which offers more customization options).
Step 4: Create Your First Blog Post
When writing a blog post there are three widgets you'll use more than any others:
SiteOrigin Editor widget
SiteOrigin Headline widget
SiteOrigin Image widget
To Create your first blog post, go to the WordPress dashboard and hover the mouse cursor over 'Posts' and click 'Add New':
Give the post a title and then click 'Page Builder' at the far right of the screen:
On the next screen click 'Add Row':
Next, change the 'Set Row Layout' to '1':
How To Use the SiteOrigin Editor Widget
On the next screen, click 'Add Widget':
Next, choose the 'Site Origin Editor' widget:
Then click on the 'Edit' tab in the SiteOrigin Editor widget:
On the next screen enter some text for your blog post, and click 'Done':
How To Use The SiteOrigin Headline Widget
Click on the 'Add Widget' button and this time add the SiteOrigin Headline widget:
Next, click 'Edit' in the Headline widget:
On the next screen, enter the text for your Header and set the HTML Tag to 'H2':
Then scroll down and set the Alignment to 'Left' and the Divider 'Thickness' to zero:
How To Use the SiteOrigin Image widget
To insert an image, click again on the 'Add Widget' button and choose the 'SiteOrigin Image' widget:
Next, mouse over the top right corner of the Image widget and click 'Edit'.
On the next screen, click on the 'Choose Media' button and either upload a new image file or choose from an already uploaded image file:
When your blog post is finished and formatted the way you want it, simply hit 'Publish' on the right-side of the screen:
There are four keys to successful blogging :
Produce High Quality Content
Build Relationships with Influencers in your Niche
Build Your List
Be Consistent
Let's look at these in more detail:
Create High Quality Content
The Internet is awash with content. There's a war going on as bloggers try to outdo each other in the production of content.
In this tsunami of content, the only way to stand out is to produce exceptional content. This is content that:
contains original ideas
is very well written
well researched
well formatted
A rule of thumb on the Internet is: the harder it is to do something, the more that thing will stand out (simply because the majority of people aren't prepared to do it).
This means that long form content (3,500 - 5,000 words), as long it's well researched and well written, will stand out from short form content, simply because it's harder to produce.
'Harder to produce' = 'fewer people are doing it' = 'more likely to stand out'.
Another way of putting it is this: if the average blogger spends 3 hours producing a blog post and you spend 18 hours producing your blog post, yours is going to stand out from the average blog post.
Again, it's simply a function of the fact that there are less people prepared to spend 18 hours on a blog post than there are people who will spend 3 hours on a blog post. (Of course, I'm assuming that the 18 hour blog post is orders of magnitude better quality than the the average 3 hour blog post).
Build Relationships
Here's a fact:
You can blog away for months, even years, producing consistently high quality content - and get absolutely no traction whatsoever.
Why?
Because it's not content on its own that drives success in the blogosphere - it's high quality content + connections.
Someone who discovered this the hard way is Jon Morrow.
His article 'Why I Quit Blogging (And What To Do If You're Struggling)' may just be the most valuable post you ever read about how to succeed as a blogger.
So, how do you get the connections?
Glad you asked!
There are three types of blog post that will put you on the fast track to building key, strategic relationships with Influencers in your niche:
Expert Roundups
Top Lists
Influencer Interviews
To create an Expert Roundup, contact 20 or more experts within your niche and ask them a simple question they can answer in about 5 minutes. For a detailed guide on how to put together an expert roundup, see my blog post: The Definitive Guide to Writing Roundup Posts That Go Viral.
Top Lists are simply lists of people active in a particular area, ranked by a particular factor (such as number of followers, highest monthly earnings, etc). For example:
For an excellent guide to creating Top Lists, see Michael Dunlop's How I Get Over 100,000 Visitors a Month With Top List Articles.
Influencer Interviews are one-on-one interviews with key players in your niche. For a detailed guide on how to put together this kind of blog post, see Leanne Regalla's How to Interview Influencers (Even If You'd Rather Curl up and Die).
Be Consistent
Consistency is the one thing that all successful bloggers have in common - they have a schedule or a content calendar, and they stick to it, no matter what.
It's been said that if they you blog erratically, you'll build an erratic audience. Frequency is not the key here - some successful bloggers publish only once a month. Others publish twice a month, others once a week, and still others twice a week.
The key is not the interval between posts - it's building an expectation in your subscriber base that you'll have a new piece of content for them at predictable intervals.
One of the keys to being consistent in blogging is setting up a content calendar. For information about how to set up a content calendar, see my article 'What is a Content Calendar and Why You Need One'.
Last updated on October 2nd, 2020 at 10:29 am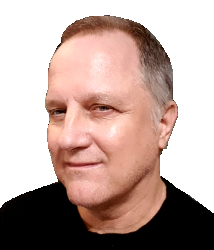 Latest posts by Rob Powell
(see all)