The internet is awash with blogging tips. But successful blogging is about applying yourself consistently to the handful of activities that will grow your blog and make you successful. Here are the seven blogging tips that will help you succeed in 2020.
#1 - Listen to Podcasts & Watch YouTube Videos
The best thing you can do to stay creative and inspired is listen to podcasts or watch YouTube videos by other bloggers in your niche. Blogging is a lonely activity and its easy to get caught in your own headspace.
But if you want to get those creative juices flowing, you need to get into the flow of ideas within your industry or niche. So now and again, put everything down and immerse yourself in a podcast or a video.
You'll come away brimming with ideas and with your blogging batteries recharged.
Here are my favourite YouTube Channels:
Graham Cochrane
#2 - Don't Use Your Email List as a Distribution Tool
Don't use your email list as a distribution tool for you latest blog posts.
That's not really giving your readers much.
Instead, make your readers feel special by giving them tips and insights that are not available in your blog posts. That way you give them real value. Your open rates will increase because your readers know that your email contains stuff they can't find anywhere else.
#3 - Don't Waste Valuable Time Link Building
Your success as a blogger will be proportional to the unique contribution you make to others. That means creating amazing content. It means doing research and putting information together in a way that no one has done before. People will link to that kind of content without even being asked.
Unfortunately, most bloggers spend half their time creating content and the other half link building. Link building doesn't add value to anyone. More importantly its tedious, time-consuming, and has a very low success rate.
Use that time instead to research and write unique content that tackles a topic with a fresh angle and in greater depth than anyone else. Write content like that and you'll get all the links you need.
#5 - Respond to Comments on Your Blog Posts
Respond to comments on your articles and encourage your readers to ask you questions.
One way to encourage questions is to respond to every question with the opening line: "Thanks for your question". It shows other readers that you encourage questions.
Try to to respond to comments with 24 hours - that helps in building a relationship with your visitors.
#6 - Make Your Blog Posts Easy To Read
Use an easy-to-read font size (no smaller than 16 pixels) and write short sentences - no more than 25 words. Write short paragraphs containing no more than four sentences.
Break up your text with lots of headings and sub-headings. If possible, include an image for every 300 words of text.
Use a conversational writing style and address the reader frequently by using the word 'you'.
#7 - Check It With Grammarly Before You Hit 'Publish'
The spell-checker in Microsoft Word is very useful - no doubt about that.
But there are lots of errors it won't pick up.
For example, you may have the correct spelling but the wrong usage ('there' instead of 'their' or 'peace' instead of 'piece'). The spell-checker won't pick up those errors.
But Grammarly will. And it's free - so no excuse for not using it.
Conclusion
One of the pitfalls in blogging is getting distracted and spending your time on activities that don't produce results. Follow the seven blogging tips I outlined above and you'll see steady growth in your blog.
Here are again are the seven blogging tips for 202o:
Recharge your batteries by listening to podcasts and watching instructional YouTube videos
Put your subscribers first when mailing out to your list - ask yourself 'is this going to add value to the people on my list?'
Link building can become a time trap. Many bloggers spend more time building links than creating content. But in the long run, creating high value content is a more effective link building strategy
Build out the topical authority of your website. To rank on Page #1 of the search results, you need to show Google that your website has authority for that topic.
A great way to build a sense of community around you blog is to respond to comments on your blog posts and help your readers with their questions.
Make your blog easy to read by using an easy-to-read font, a large font size, and a narrow column width.
Spelling mistakes undermine your authority and are completely avoidable. Use Grammarly to check every new blog post before you hit 'publish'.
Last updated on October 28th, 2020 at 10:57 am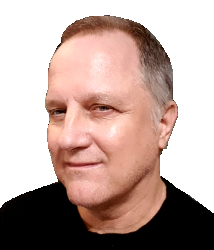 Latest posts by Rob Powell
(see all)