Elementor and Beaver Builder are two of the most popular page builders.
According to the WordPress Repository, Elementor has over 5 million active installations, while Beaver Builder has 200,000 active installs.
This article gives you a side-by-side comparison of these two page builders, so you can decide which is best suited for your needs.
Disclosure: Some of the links in this post are "affiliate links." This means if you click on the link and purchase the item, I will receive an affiliate commission.
In this Elementor vs Beaver Builder review, I'll compare these two page builders side-by-side on seven key criteria:
Interface
Design Options
Responsive Design
Templates
Popup Builder
Theme Builder
Pricing
But before we get started, why do you even need a third-party page builder? After all, WordPress comes with a very good block editor (Gutenberg). What's wrong with that?
Let's deal with this issue first.
Do You Really Need a Page Builder?
You don't absolutely need a page builder. And there are many people who don't use them at all.
So let's look at the pros and cons of using a page builder.
The pros of using a page builder
The advantages of using a page builder come down to three main factors.
Create beautiful layouts without doing any coding. At a basic level, WordPress is easy to use. But if you want to create advanced page layouts, or fancy menu navigation you would need to hire a developer (unless you know how to code). Page builders give you the ability to create advanced page layouts and menus without doing any coding.
Save time. Even basic tasks like uploading a new article and formatting it are much quicker with a page builder. Elements like headings and callout boxes that you use over and over again can be saved as templates, saving you time and streamlining your workflow.
Make sitewide changes with the click of a button. If your page builder comes with a theme builder, you can make changes across your entire website with the click of a few buttons.
The cons of using a page builder
Can be messy if you decide to stop using it. When you stop using them, some page builders leave messy coding behind that can't be understood by another WordPress editor.
With some page builders this can be a big problem. But with Eelelneot and Beaver Builder, you don't need to worry about this. When you uninstall either page builder, you'll lose the layouts you created, but you'll still have the content and will not be left with a mess of shortcodes.
Can slow down your website. Page builders add to the amount of code on your website and that inevitably has some impact on load time. But you need to balance that against aesthetics, user experience, and conversion. Impressions count for a lot on the Internet and there's only so much you can do using the default WordPress editor.
Having said that, most page builders do the work of multiple plugins. Without a page builder you might be using half-a-dozen different plugins (e.g. a table of contents plugin, a carousel plugin, an author box plugin, etc). Those plugins will also slow down your site.
Let's now compare Elementor and Beaver Builder on seven key criteria.
1. Interface
The interface is a good place to start our comparison because it's where you'll be spending a lot of your time.
Elementor Interface
When you create a new blog post with Elementor, your screen will be divided in two:
The main area where you get a live preview of your blog post
A fixed left sidebar containing elements that you can drag and drop into your blog post.
Clicking on the plus sign in the main area gives you options for adding sections to your blog post.
This is where you create the layout or structure of your blog post. You can choose various combinations of columns and column widths:
Once you've chosen the layout for that section, you then have the option to add elements from the left sidebar:
You can then drag an element, such as a text block, onto your page:
To add another element, such as an image, simply repeat the process.
It's an easy-to-use interface and feels pretty intuitive.
As you would expect from a leading pager builder, Elementor has inline text editing, meaning that you can type directory into the editing area of your page:
The fixed left sidebar contains all the WordPress widgets that you need to format and create your blog post.
A very useful feature in Elementor is the right-click navigation. When you right-click on any element, a drop down pops up offering you various editing options:
This right-click menu gives you the option to quickly duplicate an element or change its styling.
Another useful feature is the 'navigator'. This is a tree panel providing easy access to the design hierarchy:
The navigator allows you to see exactly which design feature you are working on and quickly jump to another feature in your page. In Elementor Pro, the right-click menu also allows you to save an element as a template.
In the bottom left of the interface, there are buttons that give you access to some useful tools: settings, navigator, history, responsive mode, and preview:
Beaver Builder Interface
The Beaver Builder interface works a little differently from Elementor's.
When you start a new blog post, the entire screen is your preview. In the top right corner is a blue plus sign. Click on that and you get a dropdown menu where you can add modules, rows, and templates:
The terminology in Elementor and Beaver Builder is slightly different.
What Elementor calls 'sections', Beaver Builder calls 'rows'. And what Elementor calls 'widgets', Beaver Builder calls 'modules'.
But they are exactly the same thing. In both plugins, they are the building blocks you use to create your web page.
The rows create the layout of your page and the modules create the content of your page.
When you add a module to your page, a popup appears that allows you to control the content and styling of that module. For example, here's a text module:
You can type your text into the popup or directly into the page itself.
You can drag these module popups around the screen and place them wherever you want. This makes Beaver Builder a lot more flexible than Elementor which uses a fixed left-side menu.
Rows and columns also have pop ups that allow you to control their style.
The workflow for building your page in Beaver Builder is:
Click the plus sign in the top right corner to add either a row or a module
Use the pop up for that row or module to format the element the way you want it
As with Elementor, Beaver Builder gives you a tree panel that shows you the hierarchy of design elements and identifies the element you are currently working on:
Interface - Which Is Better?
Beaver Builder has a more fluid and flexible interface than Elementor. With Elementor you have a fixed, left menu. But with Beaver Builder, you have editing pop ups that you can move around the screen. In my opinion, Beaver Builder's interface is more user-friendly.
On the other hand, Elementor gives you right-click access to important functions like copy/paste (Beaver Builder doesn't have this).
So which has the better interface?
Each page builder has strengths the other lacks, so on this criteria, it's a draw.
2. Quick Comparison Table
| | | |
| --- | --- | --- |
| | | |
| | | |
| | | |
| | | |
| | | |
| | | |
| | | |
| | | |
| | | |
| | | |
| | | |
| | | |
| | | |
| | | |
| | | |
| Custom CSS for any element | | |
3. Design Options
What options does each builder give you for designing your pages? How granular are the controls? Do they give you advanced design options such as mouse animations and motion effects?
That's what we'll look at in this section.
Design Options - Elementor
Elementor gives you the ability to control every aspect of your layout and content.
This includes things like column width, margin, padding, font face, color, size, and text-shadow. You also have full control over the background settings.
With Elementor Pro, you get access to even more advanced design options. For example, you can add CSS to individual elements, use absolute or relative positioning, and use sitewide settings that guarantee consistent design across your entire site.
Elementor also offers a powerful toolset for creating scrolling and mouse animations, including advanced motion effects.
These effects include:
vertical scroll (parallax effect)
horizontal scroll
transparency
blur
rotate
scale
mouse track
3D tilt
Design Options - Beaver Builder
Beaver Builder gives you all the core design options you would expect in a leading page builder. You can apply design options to rows, columns, and modules.
For rows and columns, you have two design tabs: style and advanced. For modules, you have three design tabs, general, style, and advanced.
Also, Beaver Builder has recently added the ability to apply CSS to individual design elements.
Design Options - Which Is Better?
One difference between Beaver Builder and Elementor is that Beaver Builder inherits your theme's fonts and colors by default. In Elementor, you have to disable Elementor's default colors and typography if you want to use your theme's fonts and colors. On this issue, I prefer Beaver Builder's approach.
However, Elementor Pro gives you many more design options than Beaver Builder. For example, motion effects and custom positioning are both available in Elementor but not supported in Beaver Builder.
In terms of design, Elementor is the clear winner.
4. Responsive Design
Responsive design is an approach to web design that aims to make web pages render well on a variety of devices, including desktop, tablet, and mobile.
How do these two page builders compare in terms of responsiveness?
Elementor - Responsive Design
Elementor's designs are automatically device-responsive, but you also have full control over responsive design settings.
At the foot of the panel toolbar are the responsive preview controls. These allow you to switch between desktop, tablet, and mobile previews.
You can see these same options in the settings for any given widget, column, or section.
Some elements just don't display well on mobile. And that's why Elementor also gives you the option to hide elements on desktop, tablet, or mobile:
Beaver Builder - Responsive Design
All the designs on Beaver Builder are responsive by default. But as with Elementor, you can view your page in different viewports (desktop, tablet, and mobile) and make adjustments that only affect how the page displays on a particular device.
In Beaver Builder you can do this for any row, column or module that displays a device icon:
Beaver Builder, like Elementor, lets you define the breakpoints for responsive display.
And as with Elementor, Beaver Builder has a preview mode that allows you to view your page on different device sizes.
Responsive Design - Which Is Better?
Both page builders allow you to adjust your designs so that they display properly across all devices. On this issue, there's very little to choose between the two platforms, so this is a draw.
5. Templates
Templates can save you a ton of time. They might be templates that have been pre-designed for you or they can be your own templates that you create from scratch.
Either way, the ability to drop templates into your web pages is a game changer. It improves your workflow and increases your productivity.
Let's see which page builder has better templates.
Elementor Templates
When you start a new post or page in Elementor, the first thing thing you see is an option to use a template:
Elementor comes with two kinds of ready-made templates: blocks and pages. Block templates are professionally designed, ready-to-use widgets that you can drop into a page.
For example, here's an 'About' block that I've dropped into a new page:
You can customize any block template so it looks the way you want it and then save it to be used over and over again.
This will save you a lot of time.
Page templates are designer-made page layouts. You can search the template library for designs that fit your niche:
Once you've chosen a page layout template, you can customize it and save it as a template that you can use again.
Elementor Pro gives you access to over 40 page templates and over 160 block templates.
Beaver Builder Templates
Beaver Builder offers two kinds of templates: landing page templates and content page templates (but no widget or module templates).
Landing page templates are impressive-looking standalone pages designed to convert:
Content templates are regular website pages, such as 'About', 'Contact', and 'Portfolio' pages:
In Beaver Builder (as with Elementor) you can customize these templates and then save them to your template library.
Templates - Which Is Better?
This contest goes to Elementor because it offers widget or block templates whereas Beaver Builder doesn't.
6. Popup Builder
This is a feature that is only available in Elementor - at time of writing there is no ability to create popups in Beaver Builder.
The Popup Builder is included in Elementor Pro and it uses the same left-side panel that you use to create and edit pages and posts:
There are a variety of different popup templates to choose from, including email opt-in forms, promotional banners, and upsells:
You can use a ready-made popup template or you can build your popup from scratch.
Elementor's Popup Builder gives you all the advanced settings you need to control the way your popup behaves, where it appears, and when:
7. Theme Builder
Elementor and Beaver Builder both give you the ability to design not just individual pages but an entire website. They do this through a 'theme builder' that allows you to create standard elements, like headers, footers, single posts etc. These elements are then used across your website to create a theme that contains your branding.
So which builder has the better theme builder: Elementor or Beaver Builder?
Elementor Theme Builder
Elementor's Theme Builder lets you design an entire site. It uses the same interface you use to create pages and posts.
The Theme Builder consists of a number of 'site parts' such as header, footer, single page, single post, etc:
There are templates for each of these site parts which you can customize:
Once you have customized a site, you can control where it appears on your site. For example, you could design a 'single post' layout that only appears for posts by a particular author.
Developers will be interested in Elementor's 'dynamic tags'. These allow you to display content dynamically, using third-party widgets.
Any field that has the dynamic tags icon next to it can be populated with dynamic content:
As well as templates for individual site parts, Elementor also offers templates for entire website designs. These are called 'website kits' and there are over 60 of them included in Elementor Pro.
Elementor's Theme Builder works with any WordPress theme - so no need to worry about compatibility.
Beaver Themer
Beaver Builder also has a theme builder, called Beaver Themer. However, Beaver Themer is not included with the premium version of Beaver Builder - it is a separate add-on.
Beaver Themer uses the same interface that you use in Beaver Builder to create individual pages and posts.
You can use Beaver Themer to design any sitewide element, including the header, footer, archive, single post, 404 pages, and so on.
Beaver Themer uses WordPress hooks to inject content at specified places across your website.
Beaver Themer's rules-based customization gives you considerable power and flexibility in the way you customize your website. It uses conditional logic to fine-tune exactly where and when Themer layouts or parts of Beaver Builder layouts are displayed.
Theme Builder - Which Is Better?
These two theme builders do much the same thing: they allow you to create sitewide templates that give your website consistent branding, appearance, and layout.
Both builders allow you to customize your entire website using your own templates. They both offer powerful rules-based options for determining where templates will appear across your site.
The main difference between the two theme builders is not in what they do but in the pricing.
Elementor's Theme Builder is included with Elementor Pro. Beaver Themer, on the other hand, is not included in Beaver Builder Pro: it's an add-on that costs an extra $147.
In my mind Elementor is the clear winner here, simply because their theme builder is included in the Pro version of their page builder.
8. Pricing
There are some important differences in the pricing of these two page builders. And you'll need to take into account these differences when choosing between the two builders.
Elementor Pricing
Elementor has four tiers in its pricing:
Essential: $49 p/year
Expert: $199 p/year
Studio: $499 p/year
Agency: $999 p/year
All four tiers come with these core features:
Drag & Drop Live Editor
Responsive Design
90+ Basic & Pro Widgets
300+ Basic & Pro Templates
60+ Pro Website Kits
Theme Builder
Premium Support
The main difference as you go up in price is the number of sites you can use Elementor on:
Essential: use on 1 site
Expert: use on 25 sites
Studio: use on 100 sites
Agency: use on 1000 sites
Beaver Builder Pricing
Beaver Builder has three tiers in its pricing:
Standard: $99 p/year (renews yearly with 40% discount)
Pro: $199 p/year (renews yearly with a 40% discount)
Agency: $399 (renews yearly with a 40% discount)
With Beaver Builder, all tiers can be used on unlimited sites.
The Standard tier comes with these core features:
Page Builder Plugin
Support for 1 Year
Premium Modules & Templates
The Pro tier gives you the Standard features plus:
Beaver Builder Theme
Multisite Capable
["Multisite capable" means it supports WordPress multisite installations].
The Agency tier has all the Pro features plus white labelling.
Elementor vs Beaver Builder: Pros and Cons
We've covered a lot of ground in this Elementor vs Beaver Builder review. We've compared the two page builders in terms of interface, design options, templates, responsiveness, theme builder, and pricing.
It's a lot of information to consider and a lot of variables.
Let's try summing it up in terms of the pros and cons of each page builder.
Elementor Pros
Popup Builder
Right-click editing
Motion Effects (design option)
More templates including website templates
Theme Builder
Elementor Cons
The user interface is less flexible
No discount on renewal after 1 year
Beaver Builder Pros
More flexible user interface (you can drag the interface windows to where you want them)
Use it on as many sites as you want
Beaver Builder Cons
Theme Builder not included: Beaver Themer is a separate product and costs $147 (one-time fee)
Lacks some of Elementor's advanced design features (Motion Effects, Right-Click Editing, Popup Builder)
Fewer templates than Elementor
Summing Up
Both these page builders do much the same thing, though Elementor offers some features that Beaver Builder doesn't (e.g. motion effects, custom positioning, and right-click navigation).
Comparing the pros and cons of the two page builders, Elementor appears to be the winner.
Except for one factor. Beaver Builder can be used on as many sites as you like. This is not the case with Elementor. If you want to install Elementor on more than 25 sites, it starts getting a lot more expensive than Beaver Builder.
So it really comes down to how you're going to use your page builder.
If you only have one website, then Elementor is your best choice: it has more features, more templates, and it's half the price (in the first year).
But if you're a web designer and you need to install the page builder on more than 25 sites, then your best option is Beaver Builder.
Elementor FAQ
Is Elementor difficult to learn?
Elementor is a beginner-friendly drag-and-drop page builder. Once you understand the three kinds of building blocks that Elementor uses (sections, columns, and widgets), it's easy to learn Elementor.
The best way to learn Elementor is to start off by making very simple web pages consisting of a section, plus one or two columns, and a text widget plus an image widget.
Once you are familiar with that basic design, you can go on to learn more advanced layouts.
Is Elementor good for SEO?
Elementor helps you design modern-looking web pages that give your visitors a good user experience. In that sense, Elementor is good for SEO. It will also allow you to add new content to your website faster and more easily, and that will also be good for your SEO.
However, any page builder adds code to your website and extra code has the potential to slow down your website. That in turn can affect SEO.
Does Elementor slow down your site?
As noted above, any page builder adds code to your site and that can potentially slow down your website.
One of the reasons some page builders slow down your website is shortcode.
Shortcodes simplify the addition of code to a WordPress site. They are like a shortcut for adding features that typically would require lots of complicated computer code.
The downside of shortcodes is that they need to be expanded to their long-form code every time the page is loaded. And that places a demand on your server, which can increase load time.
Although you can use shortcode with Elementor, the basic structure used by Elementor is not based on shortcodes.
In summary, the effect on load time of using Elementor will be marginal. If you are using a fast web hosting service, such as WPX, and a speed optimization plugin such as WP Rocket, then you don't need to worry about Elementor slowing down your site.
Woorkup did a speed test on Elementor and made the following findings:
As you can see, the page without Elementor loaded 7 milliseconds faster. That's not enough of a difference to have a real impact on the SEO of your website.
What happens if I remove Elementor?
If you deactivate or delete Elementor Pro, your site will stop displaying any advanced designs you created with Elementor Pro. But any designs you created with the standard free version of Elementor will still work.
But what happens if you deactivate and delete even the free version of Elementor?
With some page builders, such as Visual Composer and Divi, when you delete the plugin, the page builder leaves behind shortcode on your site. This shortcode can't be understood or used by other page builders and so it locks you into using that page builder forever. This is called 'shortcode lock-in'.
But according to Create & Code, Elementor doesn't do this: it leaves behind clean code. PathFinder SEO reached a similar finding: Elementor leaves behind clean code when deactivated.
Beaver Builder FAQ
Is Beaver Builder bad for SEO?
Beaver Builder was designed to be SEO-friendly. It follows industry standards such as schema.org markup and uses code compression, which enables pages to be easily found by search engines.
Is Beaver Builder fast?
Pagely conducted speed tests across five different page builders, including Elementor and Beaver Builder. For Pingdom page load time they recorded 489 milliseconds for Elementor and 665 milliseconds for Beaver Builder. So it appears that Beaver Builder is marginally slower than Elementor (176 milliseconds).
But that kind of difference is not going to have an impact on the overall SEO of your website if you are using a fast web host and a speed optimization plugin such as WP Rocket.
Is Beaver Builder a plugin or a theme?
Beaver Builder and Beaver Themer are both plugins. To use either, you would still need a WordPress theme. Beaver Builder will work with any WordPress theme that has customizable header and footer elements.
The Beaver Builder website recommends using one of these four WordPress themes:
Page Builder Framework
GeneratePress (the theme that this website is built on)
Astra
Genesis Framework
Does Beaver Builder support 3rd party widgets?
Yes, though some third-party widgets may require a modification to make them compatible with Beaver Builder layouts. Both third-party widgets and the default WordPress widgets show up in Beaver Builder's WordPress Widgets modules and in Beaver Builder Theme's widget menu.
More Product Reviews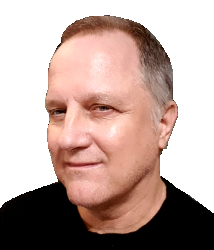 Latest posts by Rob Powell
(see all)