You may never have heard of SEO footer best practices.
And I wouldn't blame you.
If you're like most people you probably don't think much about the footer of your website.
And yet, what you put in your footer can damage your SEO.
But don't worry. In this article, I'll explain exactly what you should and what you shouldn't put in your website footer.
1. Footers and Sitewide Links
When anyone mentions SEO and footers in the same breath, they're talking about sitewide links.
Sitewide links, also called boilerplate, are links that appear on every page of a website. They usually appear in footers and the blog roll in the sidebar.
Sitewide links can result in hundreds, if not thousands, of links from a single website. Back in the day, it was quantity, not quality that mattered.
People managed to get sitewide links from hundreds of websites. And their SERP rankings would surge.
One way to do this was to release free WordPress themes and plugins with sitewide footer links. It became a popular backlink strategy.
Sitewide links were a big thing in the SEO world.
Until May 2013, that is.
2. Penguin 2.0 and Links in Footers
That's when the Penguin 2.0 update was released.
This was the algorithm that attacked unnatural link building.
It went through the SEO community like the grim reaper. At the top of its hit list were sitewide links.
In the weeks following Penguin 2.0, industry experts saw a distinct pattern. They reported that 75% of all Google penalties were due to sitewide links.
Even reputable companies were hit hard.
Anyone getting sitewide backlinks from WordPress themes saw their organic traffic plummet.
3. When are Sitewide Links Considered Natural?
So, are all sitewide links considered unnatural?
Not at all.
For example, Google won't penalize a footer link that identifies the web designer.
Copyright and privacy policy links are also immune.
Links to another online publication owned by the same company are also fine.
Make sure, though, that the destination site is in the same niche as the linking site. Otherwise, it could look like unnatural linking.
4. Use the No-Follow Attribute in Sitewide Links
Penalties for sitewide links can affect both parties - the link destination as well as the source.
This reflects Google's position that such links are often part of a 'blackhat' scheme.
So, if you must have an external link in your footer, enclose it in a "nofollow" tag. That was the advice of Google's John Mueller back in 2014, so it should keep you safe.
5. Avoid External Linking in Your Footer
In general, you should avoid external links in your footer. With the exception, of course, of the 'safe' types of external footer links described above.
6. Google Devalues External Links in Footers
In the fast-moving world of Google algorithm updates, 2014 is a long time ago.
There are now suggestions that external links in your footer are no longer dangerous to your SEO.
Such links will not be penalized, they simply won't be given any weight. In effect, Google has devalued sitewide external links.
This applies to any kind of sitewide links: links in footers, sidebars, and headers.
7. So What Links Should You Put in Your Footer?
So, for a blogger who wants to stay on the right side of Google, what sort of links can you safely place in your footer?
Here's a list of links and information you can safely place in your website footer:
Contact Information
Copyright Notice
Call to Action
Graphic Elements
Opt-in form
Sitemap
Privacy Policy
Terms of Use
Address and Link to Map
Phone and Fax numbers
Internal Navigation
Social Media Widgets
Membership Login
Site Search Tool
Mini Gallery
Branding
Awards and Certifications Association Memberships
Testimonials
Latest Articles
Upcoming Events
In summary, avoid placing external links in your footer. If you must link to another website in your footer, use the "nofollow" tag.
Internal links are safe to place within your footer. Do use your footer for links to legal pages, contact pages, your sitemap, category pages, and your latest posts.
If you find another website linking to you from their footer, contact them and ask them to remove the link. If that doesn't work, use Google's disavow tool to avoid any potential penalties.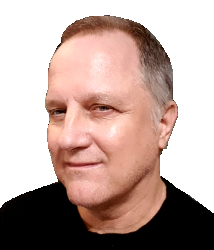 Latest posts by Rob Powell
(see all)