One of the most overlooked and under-used SEO techniques is internal linking.
People focus so much on external links that they overlook the power of internal links.
Internal links distribute link juice within your website. They also improve user experience by helping your visitors find the information they are looking for.
If used strategically, internal links can deliver a huge SEO boost to your website.
In this article you'll discover two aspects of internal linking:
Internal linking within topic clusters
Sending link juice from topic clusters to 'money pages'
But first of all, what are internal links?
What Are Internal Links in SEO?
An internal link is any link that connects one page on your website to another page on your website. Internal links are used by both human visitors and search engine bots to navigate your website.
There are two key types of internal links: navigational links and contextual links.
Navigational links are links found in menus and in breadcrumb navigation. Contextual links are links located within the body a web page. These links are embedded in the text of your article.
They are called contextual links because the link belongs to the context of the surrounding text. Humans and search engines can get an understanding of the page that is being linked to from the context of the surrounding text.
Internal Linking Within Topic Clusters
Use a Spreadsheet to Identify Topic Clusters
So how do you create topic clusters on your website?
The first thing to do is download and install a WordPress plugin called Export Post Info by Apasionados.
Use this plugin to download a CSV file containing a list of all your blog posts.
Then delete all the columns except the title of the post and the URL.
Now add a new column and name it 'topic cluster'. And then identify which topic cluster each blog post belongs to. In this example I've used letters for the topic clusters but I recommend using a keyword that describes the topic:
Next, sort column C alphabetically and color-code the different topic clusters:
Then add a new column titled 'Pillar Post'. In this column, you need to note the main article for the cluster:
An Example of a Topic Cluster
Here's an example. In a topic cluster about 'internal linking', the pillar post might be an article titled 'Internal Linking - a Guide for Beginners'.
The other articles in the cluster might be:
Internal Linking strategies
Benefits of Internal Linking
Internal Linking Best Practices
Internal Linking Audit
Internal Linking in WordPress
The Four Types of Internal Links
Internal linking Do's and Dont's
Go through your entire database of blog posts identifying topic clusters and a pillar post for each topic cluster.
Something to remember with pillar posts is that they often target keywords that you wouldn't normally hope to rank for because they are too general.
For example 'pet insurance' might be a keyword that you would never normally try to rank for because it's too competitive. But because it's a pillar post at the center of a topic cluster it stands a good chance of ranking, even though it's a competitive keyword.
Pillar posts also have high topical authority and that gives them another basis for ranking high.
Use A Mind Map To Visualize Your Topic Clusters
Then create a mind map of your topic clusters, like this:
Make sure that each page in a cluster links to the pillar page and vice versa.
Send link juice from topic clusters to 'money pages'
Using internal linking in this way, link juice flows upwards and concentrates at the top of the pyramid.
The pages at the top of your pyramids become 12-volt batteries that you can use to inject link juice into your money pages.
You can also use them to give a boost to blog posts that are sitting on Page #2 of the search results.
Internal Linking Best Practices
Internal linking is a powerful technique for helping key pages on your site rank in the search results. But like every technique that works, it has been abused. That's partly why Google introduced the Penguin Update in 2012 - to deal with spammy internal linking.
Here are some internal linking best practices that will help you get the most out of your internal links while staying on the right side of the search engines.
Use descriptive anchor text
Don't use generic anchor text such as 'click here' or 'read the article'. This kind of anchor text is a wasted opportunity because Google uses anchor text to understand the content of the page you are linking to. 'Click here' doesn't tell the algorithm anything about the page you are linking to. It's much better to use descriptive text such as "see this article for more information about internal linking strategies" (bold indicates the linked text).
Don't over-optimize
Use keyword rich anchor text in your internal links, but don't over-optimise your anchor text. If you have 50 internal links to the same page that all use the same keyword, that could trigger an algorithmic penalty. Remember that Google's 2012 Penguin Update was aimed at over-optimized anchor text.
Internally link the first mention
If a keyword appears numerous times in your page, use the first occurrence of the keyword as the internal link. This way your internal links will appear higher in the page and that gives them more weight.
Make your internal links 'do-follow'
Make sure all your internal links are do-follow links. After all, you want your internal links to pass on link juice withi your site.
Don't link target keywords
If your page is about 'blue widgets', don't use 'blue widgets' as the anchor text for an internal link. That confuses the search engine because it tells the algorithm that there's another page that also deals with 'blue widgets'. Don't use keyword synonyms for internal linking, for the same reason.
Add internal links from old posts
When most people publish a new blog post, they link out from the new blog post but they don't link in. This is a big mistake because your new blog post needs all the link juice it can get. This is one of the reasons people can't get their new article to rank. Find published articles on your website that are related to the topic of your new article and link from them to the new article.
Don't link too much
With internal linking moderation is the key. If your page is littered with internal links, it's distracting to the reader and it can look spammy to the algorithms. Never have more than a hundred links on a page (that includes external and internal links).
Internal linking is a way of helping your readers find related articles on your website. That keeps visitors on your site fir longer and that's good for your website's SEO.
Internal linking is also a way of channeling the way link juice flows through your website. Through strategic internal linking, you can channel link juice to certain key pages that can then be used to boost the SEO of pages that you want to rank higher in the search results. These might be 'money' pages or simply pages that are stuck on Page #2 of the search results.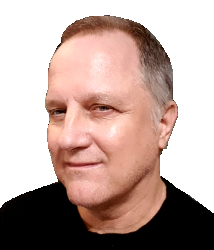 Latest posts by Rob Powell
(see all)