Keeping up with the latest blogging trends will help you maintain and grow your blog's audience in 2021.
Here are the 9 most important blogging trends shaping online content this year.
#5. Featured Snippets
Ahrefs states "it looks like we're now in the middle of the featured-snippet-geddon that "SEO astrologists" predicted more than 3 years ago".
Featured snippets first started appearing in the search results in 2017 and since then they've become an ever more important driver of clicks, search engine visibility, and brand building.
And it looks like this trend will continue through 2021.
#6. Number of People Blogging
The number of people blogging in the US has been steadily growing over the last 6 years and with the impact of the pandemic, this trend will continue in 2021.
#7. Blogging Platforms
This is a blogging trend that hasn't changed for years and won't be changing in 2021. WordPress is still far and away the most popular blogging platform.
Torquemag reports that the average article in Position #1 on Google is just over 2450 words. A preference in the search results for long form content is what you would expect, given the emphasis on topical authority (it's hard to cover a topic with much authority in less than 2000 words). So this is trend that's going to stay with us in 2021.
Summary
The main blogging trends to watch for in 2022 are semantic SEO and topical authority. This means taking the focus off keywords and approaching SEO from the point of view of the topic you are writing about.
How well does your article cover the topic? How well does your website cover the topic? Do you have a pillar post with 5 or 6 supporting posts that deal with subtopics in more detail?
Websites that use a semantic SEO approach with a focus on topical authority will be the winners in 2022.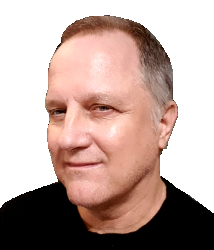 Latest posts by Rob Powell
(see all)