SEMrush is one of the most powerful tools on the web for doing keyword research.
In this article I'm to show you two ways of doing keyword research with SEMrush:
Find low competition keywords in SEMrush
Use SEMrush to Boost Your Page #2 Keywords
Let's dive in!
1. Find Low Competition Keywords in SEMrush
Step One – Create a List of Seed Words
In this step, you're going to make a list of seed words to use for finding long tail keywords with low competition.
At this stage, lots of keyword research experts would tell you to brainstorm a list of seed words.
But with SEMrush you don't need to do that.
Why?
Because we're going to discover the keywords that your competitors rank for.
They will have spent thousands of dollars and hundreds of hours discovering the best keywords in your niche.
So why reinvent the wheel?
Get a head start and copying them!
To begin this process, you need to make a list of 15 blogs within your niche.
This is my list:
blogtyrant.com
smartblogger.com
successfulblogging.com
bloggingbasics101.com
bloggingcage.com
bloggingwizard.com
blogtyrant.com
createandgo.co
neilpatel.com
startbloggingonline.com
iwannabeablogger.com
robbierichards.com
blogging.com
shoutmeloud.com
problogger.com
Now go to Domain Overview in SEMrush, type in the first URL on your list and hit the green 'Search' button:
On the next screen you'll see a number of panels presenting a range of different metrics.
In the panel that says 'Top Organic Keywords', click on the 'View full report' button:
Next, you'll see a list of all the keywords that your target website ranks for within the top 100 Google positions.
In this case there are 251,631 keywords that neilpatel.com ranks for in the top 100 Google positions:
Check the boxes against keywords that you would like towrite blog posts about and that fit within your niche:
When you have 10 keywords in your list, click the export button at the top right of the list and choose 'export selected' and save as Excel:
Do this for the remaining 14 blog URLs on your list, taking care not to double up on the same keyword (you want different keywords from each of the 15 websites).
When you've downloaded the 15 Excel files, copy and paste the contents into a single Excel file.
This is your Master List of seed keywords and it'll be your starting point for the next step…
Step Two – Use Your Seed Words to Find Long Tail Keywords
In this step, you're going to use your seed words to find low competition keywords with good search volume.
Now go to Keyword Analytics > Phrase match in the SEMrush left-side panel. Take the first seed word in your list and drop it into the search box and click the red 'Search' button:
On the next screen SEMrush will ask you to view the phrase match report in the new 'Keyword Magic' tool.
Click the green button ('view report in keyword magic'):
On the next screen click on the 'Advanced filters' button:
Use the following values in the advanced filters.
Set the search volume to minimum of 50 and set the 'Results in SERP' to a minimum of 100 and a maximum of 500,000:
The reason you're capping the number of results at 500,000 is that beyond that point the competition for that keyword is going to be too great.
The lower limit is simply to remove anomalies or false results.
Next, hit the Export button:
If you have a SEMrush Pro account (the entry level) you are allowed to download the first 10,000 keywords.
However, in this instance there are only 19 keywords that meet the criteria we set in the filter (monthly search volume > 50, results in SERP > 100 and < 500,000).
Click the blue XLSX button and the Excel file will save to your hard disk.
Repeat this process for all 150 seed words in your Master List.
Step Three – Compile a Master List of Long Tail Keywords with Low Competition
When you've finished, copy and paste these long tail keywords into a single Excel Master List.
Then simply sort the list by search volume (largest to smallest):
You now have a gold mine of low competition keywords.
Write a 2000-word article on any of these keywords, and you know you have a very good chance of ranking on Page #1 of Google for that keyword.
If it doesn't happen immediately, don't despair – it may take 4 or 5 weeks for your page to work its way up on to Page #1 of Google.
2. Use SEMrush to Boost Your Page #2 Keywords
A lot of your existing keywords will be ranking on Page #2 of Google. They might as well be on Page #57.
But with a little bit of SEO optimizing, you can easily bring those keywords on to Page #1 of the SERPs.
With this one technique you can potentially lift your organic traffic by 40% to 50%, and without doing much work at all.
I call this technique the Page #2 Bump-Up.
Here's how to do it:
Step One – Use the Keyword Overview
In SEMrush go to Domain Analytics > Overview, and type in the URL of your website. Then hit the green 'Search' button. In this example I'mgoing to use hubspot.com:
On the next screen you'll a chart titled 'Organic Position Distribution'.
Click on the third percentile bar, the one that represents keywords in Positions 11 through 20:
You'll now be taken to the 'Positions' part of SEMrush.
You'll see a table listing all your organic keywords that occupy the first 100 positions in Google:
The 'Advanced filters' are pre-set to show keywords in Google Positions 10 through 21.
Change the number in the second filter from '21' to '17' and then click the green 'Apply' button:
In this instance, there are 83,409 keywords that rank on the top half of Page #2 of Google.
The 7th column of the table shows the URL of the blog post that is ranking on Page #2 of Google. This is the information you're really after:
Now just click on the 'Export' button at the top right of the table and choose 'Export all':
You probably won't have as many as Hubspot has, but you may well have 50 – 100 web pages that are sitting on the top half of Page #2 of Google for various keywords.
Step Two - Optimize Your Pages
All you need to do now is give those pages some SEO optimization and they'll soon be on Page #1.
So, what do you need to do to get those Page #2 blog posts onto Page #1 of Google?
I'm glad you asked!
Here's are 13 SEO tips for moving your pages from Page #2 to Page #1 of the SERPs.
Install the Yoast SEO free plugin
Run your blog post title through Co-Schedule's Title Analyzer and keep improving your title until you have a score of 65 or above. Then make sure to use this improved title in your SEO title (which is one of the fields in the Yoast SEO plugin).


Use numbers and/or special symbols in your SEO Title – they make your SEO Title stand out.


Use superlatives in your SEO Title (best, biggest, fastest, cheapest, quickest, easiest etc).


Include your keyword at the start of your meta description – that's what searchers are looking for: the keyword they just typed into Google.


Use the 'Forced Ellipsis' in your meta description. Google will often insert an ellipsis somewhere in your meta description. But that ellipsis will be randomly placed – you have no control over where it goes. However, if you insert an ellipsis into your meta description, you take control of its placement. This technique not only gives you control over the where the ellipsis is placed, you can also use it to tease your reader's interest. The way to do this is to insert the ellipsis just as you're about to give the reader a key piece of information.


Use Internal Linking to other pages on the same topic, through your blog post


Keep the slug or permalink of your blog post as short as possible, preferably just the main keyword (e.g. www.yourblog.com/lead-magnets or www.yourblog.com/email-marketing).


Include your keyword in at least one heading


Increase 'Dwell Time' or 'Time on Page' by embedding short YouTube videos that explain
the topic of your article


Use plenty of images


Make your article easy to read by using short paragraphs and even shorter sentences


Use transition words to keep your reader moving down the page – more 'time on page'
= higher ranking.
SEMrush is, in my opinion, the most powerful SEO tool available.
For finding low competition keywords that you can easily rank for on Google there's nothing else like it.
These low competition keywords typically have search volume in the range 100 – 500 searches per month. That may not seem much, but it adds up!
It's the strategy that lots of bloggers are using to build successful online businesses.
SEMrush is not cheap: the entry-level plan is $99 per month. But you can get a 7-day free trial just by signing up.
And you can do a lot of keyword research in 7 days!
Last updated on April 29th, 2021 at 08:18 am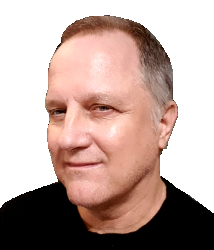 Latest posts by Rob Powell
(see all)