Time saving plugins are one of the advantages of using WordPress. At time of writing there are 51,998 WordPress plugins that extend the functionality of WordPress. And most of them are absolutely free!
Here are 17 time saving WordPress plugins I couldn't do without. And they're all free.
For each plugin I explain what it does and why it's a timesaving plugin that I couldn't do without.
1. SEO Yoast
SEO Yoast is a free one-stop shop for optimizing your blog post for the search engines.

When you install this free plugin you get a module on the edit page of every post you write where you can see how your post measures up against the key SEO criteria.

Each SEO criteria is marked with a button that turns green when you meet that particular benchmark:
Having this module built into the edit page of every post you write changes SEO from something in the too hard basket to something that's doable with about 15 minutes on each post.

What's particularly useful is you can see at a glance whether a post has been optimized for SEO:
If you address each of Yoast's SEO criteria every time you publish, your blog posts will be better optimized than the vast majority of blog posts out there.

Why?

Because most bloggers don't optimize their posts for SEO.
2. Simply Exclude
This plugin excludes pages and posts from the four areas where pages and posts normally appear once you press publish: Archives, Feeds, Front Page, and Searches:
When I'm adding a new post I don't want people to see the half-finished post.

So I need to be able to hide it until it's ready.

That's what this plugin does. Just check the four boxes and the post you're working won't be visible until you uncheck them.

Couldn't do without it!
3. Pretty Link
Pretty Link is super-easy to use and tidies up your affiliate links.
It also provides analytics so you can see which of your affiliate links are getting the clicks:
4. Blank Slate
Blank Slate strips away all the usual WordPress elements from your page so there's nothing to distract your visitor.
Perfect for a landing page!
In fact 'Landing Page' is one of the four options Blank Slate offers:
I use this a lot when setting up 2-step content upgrades in my guest posts.
The visitor clicks on a link in my bio and gets taken to a 'Blank Slate' page containing a Thrive Leads optin link.
This plugin is very useful anytime you want a blank page with nothing to distract your visitor.
5. Insert Headers and Footers
Insert Headers and Footers doesn't insert headers and footers (as you might think from the name).
It inserts snippets of code (such as Google Analytics tracking code) into the header or footer of your WP site:
There's nothing flash about this plugin but it's indispensable if you don't feel comfortable messing around with your header.php and footer.php files.
6. Genesis Title Toggle
This is a plugin that works on any Genesis Framework theme.
It simply removes the title from a particular page (note: it only works on pages, not on posts).
When would you need this?
Let's say you have a Landing Page with a Heading.
By default WordPress adds a title, but this title will duplicate your heading.
The Title Toggle module appears at the foot of Edit Screen of every page:
There's nothing in WordPress that allows you to turn off titles on individual pages, so this plugin is indispensable!
If you're not using a Genesis Framework theme, there's another plugin that does the same thing and works in any WP theme: Hide Title. This plugin lets you hide the title on both pages and posts.
7. Open External Links in a New Window
This plugin does exactly what it says: it changes the default setting so that all your external links open in a new window (instead of changing the content in the existing window).
When I'm adding links to a blog post I nearly always want them to open in a new window (I find it really annoying when I click on a link and then get taken away from the article I'm reading).
Before I installed this plugin, this is what I used to do every time I inserted an external link in a blog post:
Step One:
Click on the Settings cog for the link:
Step Two:
In 'Settings', check the box for 'Open link in a new tab':
This plugin is a huge timesaver:
It removes two unnecessary steps in the workflow for publishing a new blog post.
8. Redirection
This plugin simply re-directs your visitor from one URL to another.
It's very simple to use: just insert the previous URL on the top line and the new URL on the line below, and press 'Add Redirect':
I often have to change the URLs of my blog posts, either because they're too long or because they don't include my exact keyword.
With this plugin I simply change the 'slug' in the WP Edit screen for that particular post, and then add a redirection so that the old URL points to the new URL.
By the way:
Did you know that short URLs have a strong SEO advantage? Google much prefers shorter URLs over longer URLs and will reward shorter URLs with higher rankings.
9. BackWPup
This plugin is pretty straightforward – it allows you to schedule automatic backups of your WP database and files:
I have it set up to do a partial backup (DB backup, files, and plugins) every day and a complete backup (DB Check, DB Backup, Files, XML export, Plugins) once a week.
It hasn't happened to me yet, but it does happen – people lose their entire website.
Sometimes you can rely on your web host to keep a backup of your database and files but it's a good idea to make your own copy.
10. Posts in Sidebar
This plugin is a widget that allows you to add a list of posts to the sidebar:
Just drag and drop the widget into your sidebar:
This plugin offers some quite advanced options for choosing which posts to pull into your sidebar:
Displaying your recent posts in the sidebar of every page of your site gives them much more exposure.
Depending on what theme you're using, you may already have a widget that does this.
But this one is better than most.
11. Table of Contents Plus
Table of Contents Plus creates a 'Wikipedia-style' table of contents for a blog post:
Since writing this article, I have started using Thrive Architect to build my Pages. Thrive Architect comes with its own Table of Contents module, so I no longer use Table of Contents Plus.
Here again are the 11 time-saving WordPress plugins:
1. SEO Yoast
2. Simply Exclude
3. Pretty Link
4. Blank Slate
5. Insert Headers and Footers
6. Genesis Title Toggle
7. Open External Links in a New Window
8. Redirection
9. BackWPup
10. Posts in Sidebar
11. Table of Contents Plus
Last updated on October 2nd, 2020 at 10:29 am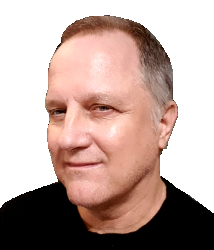 Latest posts by Rob Powell
(see all)