Looking for the best WYSIWYG editor for WordPress?
This article is based on my experience over the last three years, as I went from one drag-and-drop WP editor to another.
I finally found one I like love and I'll tell which one it is below.
So why do you need a WYSIWYG editor for WordPress?
After all, WordPress already comes bundled with an editor called TinyMCE, which is technically a WYSIWYG editor.
I should clarify here, that what I mean by WYSIWYG editor is an editor where you see exactly what you're getting as you create your page or post.
With TinyMCE you don't know exactly what the output is going to look like until you hit 'save' and then preview it.
The WYSIWYG editors reviewed here all allow live front-end editing (with the exception of Site Origin's Page Builder – more about that below). That means you see the final output, exactly as it appears on the page, as you edit the page or post.
And that's why a proper WYSIWYG editor, aka drag-and-drop editor or visual editor, is a must for busy bloggers who need to quickly upload their articles or blog posts.
I recently changed the visual editor I use from Site Origin's Page Builder Premium to Thrive Architect. Before making the move, I did quite a bit of research: these were the contenders I considered.
What is the Best WordPress WYSIWYG Editor?
Visual Composer is one of the top-selling drag and drop page builders for WordPress. It's definitely a contender for best WordPress WYSIWYG editor.
It has a fully functioning back-end and front-end editor and works with any WordPress theme.
Visual Composer comes with over 45 content modules including:
post grids
media support
charts
slideshow background
carousel slideshow
YouTube
Vimeo
self-hosted video
Some of Visual Composer's other features are:
Easy-to-apply parallax background effect for sections, rows and columns
CSS gradient background with alpha channel support
Supports posts, pages, and custom posts
Supports WordPress shortcodes
Templating system allows you to save your customized design elements as templates
Optimized for SEO so your content is off to a good start in terms of ranking for your keywords
Fully responsive on mobile devices
Full revision history allows you to quickly revert to previous versions of your work
Supports default WordPress widgets
Sidebar editor
Header editor
Footer editor
Migrate your Visual Composer templates from site to site in seconds
Compatible with Gutenberg - add Gutenberg blocks anywhere in your page layout
Works well for basic layouts. The layout and UI are not very intuitive. Not a great selection of content elements compared to other page builders.
Pricing
Free
One-time fee of $59 for one website (includes 1 year of updates and support).
2. Site Origin Page Builder
With over a million active installs, Site Origin's Page Builder is one of the most popular WordPress page builders. Its popularity is partly due to the fact that its free (though you can purchase a premium widget bundle).
Here are some of the features:
works with any WordPress theme
choose the exact number of rows for each column you add
Use all the existing WordPress widgets
Responsive design
Posts, pages, and custom post types are supported
Revision history tool lets you undo changes
Although Site Origin's Page Builder is free, there is a Premium Widget Bundle ($29) which includes add-ons such as:
Accordion
Block Animations
Contact Form
Call-To-Action widgets
Lightbox
Parallax Sliders
Testimonials
Site Origin Page Builder integrates with any WP theme, so it doesn't commit you to a particular theme.
It doesn't have as many styling options as other WordPress visual editors. For advanced styling, you would need to be familiar with CSS.
Site Origin has both back-end and front-end editors. But the frontend editor is not as advanced as the other wysiwyg editors reviewed here.
The changes you make in the front-end editor are not instantly visible – you have to wait several seconds while the page reloads.
This makes it feel clunky compared to other editors and slows down the process of creating a new blog post.
Another problem I have found with Site Origin Page Builder is that it is difficult to find the right spot for inserting an element, like a new paragraph, a new heading, or a new image.
In the Live Editor, you can only add an element (or module) in the left-side panel. But it's very difficult to know where you are in the left-side panel.
What would be great is if they added a feature like this: when you mouse over an element in the right-side panel, it automatically scrolls down the left-side panel and highlights the relevant block in the left-side panel. This way you would know where to insert your new element or module.
I wrote to Site Origin Page Builder about this a little over a year ago. But they obviously didn't take it on board.
One final consideration:
If you uninstall Site Origin Page Builder, it leaves a mixture of clean HTML and shortcodes. This means that the pages you created with Site Origin may not be editable in another page builder.
In a Nutshell
Site Origin's Page Builder is not in the same league as Elementor and Thrive Architect. In my opinion, it is not in the running for 'best WordPress WYSIWYG editor'.
For one thing the 'Live Editor' is not a true front-end editor. You don't see the changes instantly, as you edit – there's a time delay as the page reloads after each edit. This really slows you down.
The Divi Builder was originally part of the Divi theme by Elegant Themes. But it's now a stand-alone page builder that works with any WordPress theme.
Some of the features are:
both front- and back-end editing
Fully responsive design
Support for posts, pages, and custom posts
Come with 46 page-builder modules
Fast and easy to use
Allows you to A/B test different layouts
support custom CSS
In a Nutshell
With over 500,000 customers, Divi Builder is one of the most popular WordPress editors available. It comes with over 20 different layouts and templates for different kinds of websites
However, Divi Builder relies heavily on shortcodes. This means you can't switch to another page builder. In effect, you are locked in to using the Divi Builder. This is a serious drawback and in my opinion removes it from the race for best WordPress WYSIWYG editor.
Pricing
To download the Divi Builder you have to become a member of Elegant Themes, which is $89 per year.
That also gives you access to every theme and plugin created by Elegant themes – not a bad deal!
4. Elementor Page Builder
Elementor Page Builder is a relatively new WordPress visual editor (launched in 2016) but it already has over 1,000,000 active installations.
It describes itself as the 'World's Leading WordPress Page Builder'.
As far as I know, it's the only open-source WordPress page builder. Thousands of developers have extended Elementor's core functionality by building themes, add-ons, and other products.
Here are some of the features:
Templating system lets you save your layouts and re-use them elsewhere on your website
Lets you add widgets created by other WordPress plugins
Comes with over 300 templates, designed to fit every industry and need
True frontend editing - see your page live as you edit it
Leaves behind clean code (if you deactivate Elementor)
Design an entire landing page with Elementor's Canvas
Over 80 Design Elements, including basic image and text widgets to advanced accordions, sliders, testimonials, icons, social media, tabs, etc
Works With Any WordPress Theme & Plugin
Revision History allows you to quickly undo any mistakes with a simple keystroke
Embed Facebook posts and videos within your pages
Supports responsive mobile-friendly design
In a Nutshell
This is one of the most advanced page builders out there. With a commitment to be the best WordPress visual editor, you can be certain of constant improvements.
A big plus is that the free version gives you access to about 90% of what the paid version does. However, Elementor lacks any kind of focus on conversion, so not the best choice for marketers.
Some people no doubt consider Elementor to be the best WordPress WYSIWYG editor. But if your focus is maximizing conversions from your website, then I believe that title belongs to Thrive Architect.
This is where I may lose a bit of objectivity, as I've just moved to Thrive Architect (from Site Origin Page Builder) and I'm veeery impressed with it!
Thrive Architect is based on Thrive's previous page builder, Thrive Content Builder, which was given a major overhaul and lots of new features.
Where Thrive Architect stands out from other visual editors is its focus on conversion. And that's why it's become a favourite of bloggers and marketers.
Thrive Architect comes with customizable buttons, testimonials, countdown timers and lead generation forms that integrate with the all major email marketing tools.
If you already use Thrive Leads, you'll be able to add your opt-in forms with a click of a button.
One aspect of Thrive Architect that I absolutely love is the ability to scale an image with a slider (in my previous page builder, you just had 5 or 6 fixed dimensions):
Another cool option in Thrive Architect is the ability to place a tinted layer on top of an image.
And if you really want to grab people's attention, you can add animated headings (I've used both techniques in the gif below):
The front-end editing is an absolute delight – probably the best front-end editing experience of any visual editor:
Another thing I love about Thrive Architect is the advanced drop shadow controls.
I like placing drop shadows around my screenshots so that they stand out from the text. In my previous editor, there was no way to do this, so I would add the drop shadows in a graphics application - very time consuming.
With Thrive Architect it just takes one click!
Remember I said that Thrive Architect specializes in conversion?
It comes as no surprise that Thrive Architect contains a powerful landing page builder.
These are some of the ready-made (but customizable) sections you can add to your landing pages:
Social Proof/Testimonial Section
Hero Image Section
CTA Section
Features Section
How It Works Section
Bonus Section
Guarantee Section
Sales Funnels
Here are some of the other features of Thrive Architect:
Mobile-friendly responsive design
Built-in template system lets you
Save and load layouts
Revision history and undo and
Redo buttons makes correcting
changes a breeze
Styled Bullet Point
Lists (like this one)
Feature Grids (with Images or Icons)
Dynamic Countdown Timers
Opt-in Forms
Page Events - display a lightbox popup based on certain triggers
Final consideration: the people at Thrive Themes are constantly adding new features and new functionality to Thrive Architect. And that ensures that this WordPress editor will continue to be the best WYSIWYG editor for WordPress.
In a Nutshell
Thrive Architect is the ideal page builder for marketers or anyone who's trying to convert visitors into subscribers or customers. Thrive Architect specializes in conversion and it has more conversion tools than any other page builder I'm aware of. Thrive Architect is often compared to Elementor in terms of look and feel. But I prefer Thrive Architect's UI to Elementor's. In my opinion, Thrive Architect is the best WordPress WYSIWYG editor.
Pricing
One-time fee of $67
$19 per month (includes Thrive Theme Builder + 9 other Thrive Themes plugins)
With over 500,000 active installations, Beaver Builder is one of the most popular WordPress page builders. It's also one the easiest to use – so it's a great choice for beginning bloggers.
Here are some of the features that Beaver Builder offers:
Works with any WordPress theme
Live front-end editing – see your changes as you make them
Support for WordPress widgets and shortcodes
Supports custom CSS classes and IDs
If you ever uninstall Beaver Builder, your content gets transferred to the native WP editor
Optimized for mobile devices
Comes with dozens of pre-made page templates
Offers modules for sliders, carousel, backgrounds, content blocks, buttons, and more
I have to say; Beaver Builder's user interface looks a bit basic compared with either Elementor or Thrive Architect:
In a Nutshell
Beaver Builder is a great option for beginners as there's no great learning curve involved in getting the hang of it. It doesn't offer as many modules as some of the other page builders. On the plus side, if you ever want to revert to the WordPress editor, Beaver Builder leaves behind 100% clean code. So, you'll be able to edit your previous posts in the WordPress editor and most other page builders.
7. Gutenberg WordPress Editor
WordPress always came with its own pre-installed editor. But WordPress has recently released a brand new, and completely free, drag-and-drop editor called Gutenberg.
Gutenberg has a very clean, intuitive user interface:
Once you have Gutenberg installed, it becomes the default editor – you don't have to choose it.
The Gutenberg editor operates on the basis of blocks that you insert into your page or post by clicking on the 'Plus' symbol:
While Gutenberg is a huge leap forward from the open source TinyMCE editor that comes pre-installed with WordPress, it still lacks some of the advanced features you get in the paid page builders.
Here's a sample of the blocks that come with Gutenberg
Content Summary block
Advanced List block
Button block
Image block
Advanced video block
Table of contents block
Google Maps block
Advanced Table block
Accordion block
Testimonial block
Social Links block
Although I like the clean, uncluttered interface, I did notice some bugs (in the version I was using):
It was hard to edit the permalink from within Gutenberg
A bulleted list has to sit within its own block, otherwise the entire text within the block gets turned into bullet points
I should mention here that Gutenberg has not been well reviewed. On the official WordPress site, the Gutenberg editor has received 1791 reviews and averaged 2.2 stars out of 5.
In a Nutshell
Gutenberg is an elegant, uncluttered drag-and-drop page builder. But it definitely needs some more work before it comes close to competing with any of the page builders reviewed above. Admittedly, it's free but Site Origin, Elementor, and Visual Composer all offer fully-functioning free versions.
Summary - the Best WordPress WYSIWYG Editor
When I was searching for a new WordPress page builder, these were the key features I was looking for:
Easy-to-use interface
True front-end editing (i.e. you see the changes instantly, as you edit the page)
Fully responsive on mobile devices
Works with any WordPress theme
Supports all the default WordPress widgets
Templating system so that you can save customized elements and layouts and re-use them
Revision history that allows you to quickly revert to previous versions
Table of Contents module
Supports custom CSS
Leaves behind clean code
Elementor and Thrive Architect seemed to be the two most advanced WordPress page builders and they both satisfied my list of minimum requirements.
I ended up opting for Thrive Architect for two reasons:
Reason #1
When you edit a page in Thrive Architect the modules are on one side of the screen and the controls for each module are on the other side of the screen.
But in Elementor, the modules and the controls are on the same side of the screen.
This means you do a lot more clicking in Elementor than you do in Thrive Architect. In Elementor, once you have finished styling a paragraph, a heading, or an image, you then have to click back to get to the menu of modules.
Whereas in Thrive Architect, the modules are still there, on the other side of the screen.
Reason #2
Like most bloggers, I'm trying to convert visitors into subscribers (and ultimately into customers).
Thrive Architect's focus on conversion was the deciding factor for me. There are more conversion-related modules in Thrive Architect than in any other WordPress page builder.
Last updated on May 22nd, 2021 at 06:05 am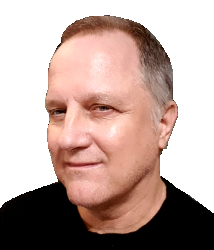 Latest posts by Rob Powell
(see all)