If you feel overwhelmed by information, you should try uisng Evernote to organize your online content.
It will help you to find something quickly that you read yesterday, a week ago, or even six months ago.
A System That Will Save You Hours
With this system you'll know exactly where to find any article you've ever come across. And you can do it on a laptop, your smartphone, or any other platform.

It's very simple and it will save you hours of lost time and make you much more efficient.

First of all, open a free account in Evernote, if you don't already have one.

Then go to the Evernote download page and get the Evernote app. There's one for IOS and one for Android.

Open the Evernote app and click on 'Notebooks' and then '+ New Notebook':
Name your new Notebook 'Valuable Articles' and check the 'Private' button.

Then click 'Create':
Now double-click on the Notebook titled 'Valuable Articles':
Now click on 'New Note in Valuable Articles':
In the next window give your Note a name:
Once you've created your first Note in the 'Valuable Articles' notebook, you'll see a screen like this:
The Notes Become Your Categories
These notes are the categories that you'll be using to organise your articles.
Name your categories according to your niche. In my case, the categories reflect different aspects of blogging and internet marketing:
Round Up Articles
How To Use Twitter
Affiliate Marketing
Copywriting
Promoting Blog Posts on Facebook
Getting Traffic From Quora
Blogger Outreach
Getting Traffic to Your Blog
Creating Your Own Info Product
How To Set Up LeadBox Exit Popup
Success Stories
How To Interview People for a Blog Post
Guest Blogging
How To Do Round Up Articles
Getting More Optins
Pillar Posts
Creating Blog Graphics
TIP: The more specific you are in naming your categories, the easier it will be to find the article. For example, 'Blogger Outreach' is part of the category 'Getting Traffic To Your Blog'. But giving 'Blogger Outreach' its own category makes the article much easier to find.
When you've finished setting up your categories, your screen will look like this:
This is what Evernote calls 'Card View'. But there are other ways of viewing your Notes.
Click on the icon in the top far right corner and you'll see a number of different viewing options:
'Side List View' is the most compact and allows you to see all your categories (Notes) at a glance:
Let's say you come across some great articles on blogger outreach.
Click on the 'blogger outreach' category (Notes) and drop the URLs into that Note:
Now comes the fun part! Creating a Table of Contents.
Select any one of the categories or Notes in the left-hand pane and then go to 'Edit', 'Select All' or CMD A (on a Mac):
You'll see a window with the 'Notes' arranged like a hand of cards:
Click the button that says: 'Create Table of Contents Note'. Now you'll see that your categories or Notes have been arranged into a Table of Contents:
Your categories are now like the chapters of a book. Click on any one of them and you'll see your list of articles under that category:
To return to the Table of Contents, just click the back button in the top left of the screen.
And that's it!
Last updated on October 2nd, 2020 at 10:29 am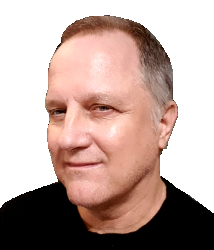 Latest posts by Rob Powell
(see all)