Lead generation quizzes are a powerful marketing tool. They are interactive, so they engage your visitors. And they deliver a result that your visitor wants.
That's what makes them such a powerful lead magnet. And it's why lead generation quizzes have a far higher conversion rate than other opt-in incentives.
But what exactly is a lead generation quiz?
What Is a Lead Generation Quiz?
From a user's point of view, a lead generation quiz is a piece of interactive content that asks visitors a series of questions that lead to a result. The result may be a personality type - your interior decor personality or your jewelry style. Or it may diagnose a problem. Ot it could simply be a score in a knowledge test.
From a marketer's point of view, a lead generation quiz is a set of questions that guides the user toward a particular product or service, based on the answers they give. A lead gen quiz can also give marketers valuable information about the needs of their potential customers. It can also help you identify 'personas' in your target audience.
A key element of a lead generation quiz is a 'gate' or lead capture form where the user enters an email address to get the quiz results. This is what turns the quiz into a lead generation quiz.
Quizzes - Secret to Buzzfeed's Success
Buzzfeed gets an astonishing 200M+ monthly unique visitors. And one of the tools it uses to build and keep such a massive audience is online quizzes.
On average, the website creates 7.8 quizzes a day. One Buzzfeed quiz has been viewed more than 22 million times.
In an interview with Huff Post, Summer Anne Burton - the mastermind behind Buzzfeed's viral quizzes - revealed three secrets of a successful quiz.
First, write the results before you write the questions - more about this below.
Second: know your readers. If you can guess your reader's actual desires, that's what really fires people up. It's called 'confirmation bias': a result that confirms what the quiz-taker believed about themselves will resonate with the user. They'll share the result with their friends, on social media, and everywhere else (which explains why Buzzfeed quizzes go viral).
And third: tap into fandom. People who self-identify as cat people or as "Game of Thrones" fans get really excited about "What Kind Of Cat Are You?" and "Which 'GOT' Character Are You?".
Why Quizzes Work So Well For Lead Generation
Most websites give their visitors a passive experience: the website has a ton of information that the visitor reads and absorbs. But if you want your visitors to take action, you need to get them out of that passive mode. And that's where quizzes come in.
Quizzes are interactive. They involve your visitors by asking them questions. And at the end of the quiz, there's a result that the user wants. It could be a score, it could be a recommendation, or it could be a personality type.
The quiz result gives the user an insight into themselves and that's what keeps them engaged. It's what makes quizzes different from surveys.
One of the reasons quizzes work so well for lead generation is that once people have started answering questions, it's much more likely that they will enter an email address.
Why is this so?
It's because your visitor has already made a commitment: they have already engaged with your website.
This is why lead gen quizzes have a far higher success rate than standard opt-in forms. For the average opt-in form, a 10% success rate would be very good. By contrast, lead generation quizzes often convert as high as 50%.
How Does a Lead Generation Quiz Work?
A lead generation quiz asks your visitor 5 to 10 questions. The questions are usually related to the products or services of your website.
For example, a website selling watches might have a quiz titled "What's your watch personality?". The quiz shows the visitor different styles of watches and asks the quiz-taker which best matches who they are.
A health and fitness website, on the other hand, might have a quiz titled "How fit are you?". The quiz would ask some questions that guide your visitor to the fitness program that best suits their level of fitness.
Once the quiz taker has completed the quiz, a lead generation form appears. This is where you ask your visitor for an email address where you can send the results of the quiz. Once they enter their email address, the quiz then shows your visitor a brief version of the quiz result. They receive the full version, explaining which of your products or services best matches their needs, in an email.
Types of Lead Generation Quiz
Here are the seven main types of quizzes for lead generation. Which one you choose will depend on your niche or industry.
#1 - Personality Quiz
The most popular type of lead quiz, by far, is the personality quiz.
This kind of quiz has an almost universal appeal because it feeds into two fundamental principles of human psychology:
1) Curiosity about ourselves – we're all trying to work out what 'make us tick'
2) Confirmation bias - personality quizzes tend to confirm theories we already have about who we are and why we like the things we like
In the marketing space, personality quizzes often take the form of "What kind of an 'x' are you".
The idea here is that whatever the product or service being sold, there's one that matches your visitor's personality.
Examples:
What's your watch style?
What's your tech personality type
What's your shoe personality?
What type of cyclist are you?
What kind of blogger are you?
What type of mom blogger are you?
#2 - 'Do You Have What It Takes To Be An X?' Quiz
This is a good type of quiz to use if you're in a niche that involves self-improvement, fitness, or personal growth. Or any area that people find challenging:
Examples:
Do you have what it takes to give up your salary & start a freelance business?
Do you have an entrepreneurial mindset?
Do you have what it takes to start an online business?
#3 - 'What's The Best Fit For You?' Quiz
This is a good quiz to use when you have a product or service that can be customized to suit the user.
Examples:
Which major is right for you?
What career is best for you?
Which vacation destination is right for you?
#4 - Assessment Quiz
This kind of lead generation quiz can be used in virtually any niche you can think of. Whatever industry or sector your website is in, there'll be a set of factors you can use to assess your visitors.
Examples:
How good are you in relationships?
Do you have a good work-life balance?
Is it time for a cleanse?
Are you ready to go paleo?
Are toxins unknowingly affecting your body?
What type of sleeper are you?
#5 - Problem Diagnosis Quiz
Most people will arrive on your website with a problem they want to solve. And that's why this is another very popular type of online quiz.
Examples:
What's wrong with your golf swing?
Why aren't you getting enough traffic?
What's wrong with your golf swing?
#6 - Scored Knowledge Test
This type of quiz is exactly what it sounds like: a test of your visitor's knowledge of a particular topic. You can use these quizzes for lead generation in any niche you can think of.
Examples:
Test your SEO knowledge
How much do you know about WordPress?
What's your Health & Fitness IQ?
#7 - Trivia Quiz
Trivia quizzes are just fun - there's no segmentation of your audience going on or educating people about your products or services. But they can go viral on social media. And they can spread your brand.
People love trivia quizzes because they enjoy the thrill of being able to provide the correct answers to questions about little-known facts.
Examples of Lead Generation Quizzes
Here are three examples of real live lead generation quizzes to give you a better idea of how they work.
#1 - Ramit Sethi Quiz
Ramit Sethi is a personal finance advisor and so his quiz asks questions about money and life goals:
Ramit asks what makes you the happiest, what excites you the most, and what area of your life you would pay to improve:
When you finish the quiz, you enter an email address to get the quiz result:
#2 - Blue Bottle Coffee Quiz
Blue Bottle Coffee is a website devoted to all things coffee: brewing techniques, coffee flavors, and types, and coffee-making equipment.
So this website uses a quiz to discover their visitor's preferences in coffee making and coffee flavor.
The quiz asks you what brewing method you use, how you take your coffee, and how many cups a day you drink. These are questions that help the website find the best coffee experience for you.
But these questions also help the website segment its audience into different groups according to their coffee preferences. This kind of segmentation is a key to effective marketing.
With this quiz, you get the results immediately, without providing an email address. But there's an opt-in form at the end of the quiz, so it still functions as a lead generation quiz.
#3 - Neil Patel's SEO Quiz
Neil Patel is a renowned SEO expert and owns his own SEO agency. So, not surprisingly, his lead generation quiz is aimed at finding out how his agency can best help you.
This quiz asks just five questions. And like the other quizzes, it's trying to work out what your requirements are. That way, the website can match you to a service that fits your needs.
The last question in the quiz acts as a funnel for his agency's SEO services:
As with all good lead generation quizzes, the last step in the quiz is a form that asks for an email address where they can send you the quiz results:
7 Keys For Making a High Converting Lead Generation Quiz
Here are seven key tips for making an effective lead generation quiz.
#1 - Start with the results
A lead generation quiz consists of questions, answers, and results. And you would think you should start with the questions. But in fact, you should start with the results. That's because the results are the whole point of your quiz. They are how you divide your quiz takers into groups.
Once you know the results, you can figure out what questions you need to ask to get there.
#2 - Ask 5 to 10 questions
Keep the number of questions between 5 and 10. A good number to go for is seven. Less than that and the quiz seems too simple. More than that and people leave the quiz before finishing.
#3 - Observe the 3 minute rule
Your quiz should take about three minutes to complete. More than that and people will give up before completing the quiz.
#4 - Don't overwhelm
Don't overwhelm users with too many options. Stick to a maximum of three answers per question.
#5 - Use Images
Where possible, use images. For example, use images of your products to ask users what they prefer.
#6 - Keep the lead form short
The less information you ask for in the lead capture form, the more likely the quiz-taker will submit their email. Don't ask for name, age, occupation, etc unless you really need that information.
#7 - Make the quiz useful
Your quiz needs to solve a burning question or problem that your visitors have. Think about the pain points of your visitors when trying to choose your products or services. The results of your quiz should solve those problems.
Lead Generation Quiz Templates
If you can't think where to start or don't have much time, use a template to start with. You can then tweak the questions, the answers, and the results to fit your situation.
Interact Quiz Maker has a huge range of quiz templates covering a range of different industries:
Beauty & Fashion
Branding & Design
Candles & Essential Oils
Career
Coffee & Tea
Copywriting
E-commerce
Entrepreneurship
Interior Design
Jewelry
Leadership
Life Coaching
Marketing
Mental Well-Being
Nutrition & Fitness
Parenting
Personal Development
Personal Finance
Photography
Skin Care
Travel
Wedding
Wellness
Here are some examples of the quiz templates you can choose from:
What kind of fashion thrifter are you?
What color combo best suits your brand?
What's your pitch-perfect career path?
What's your copywriting style?
Which teacher side hustle is right for you?
What's your interior design style?
What's your level of emotional intelligence?
What's your authority-boosting mode?
What hobby should you try next?
What's your best body biohack?
What kind of cool mom are you?
What's your money-saving superpower?
What's your photography IQ?
What's your true skin type?
What's your wedding reception style?
Conclusion
Lead generation quizzes are a fantastic marketing tool for online businesses. They turn passive browsers into engaged visitors, they generate leads, and they help you gather vital information about your visitors.
Start with a free quiz at Interact and use one of their many templates. Adapt it to your niche or industry, embed it on your website, and watch your list grow!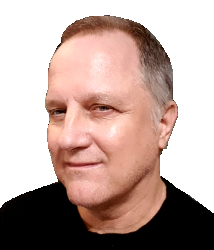 Latest posts by Rob Powell
(see all)