Quizzes for lead generation are a proven way of building your list fast. They have conversion rates as high as 50%.
Compare that with the industry average: Crazy Egg reports that landing pages have an average conversion rate of just 5%.
In this article, you'll discover:
You will also learn how to create a Knowledge Test quiz in the free Interact Quiz Builder.
Watch This Video - Discover How To Make a Lead Gen Quiz in 5 Easy Steps
Why Quizzes Work So Well For Lead Generation
There are two main reasons quizzes work so well in lead generation:
1. Personalized results
The main reason quizzes for lead generation convert so well is that they give personalized results.
Imagine you had a shop and every time someone came in with an enquiry you gave exactly the same information.
Well, that's what most lead magnets are like.
The fact is people have different needs and are at different stages in the buying cycle. So they need different advice.
And that's what quizzes do: they give different results based on the answers the user gives.
2. The Science of Micro Commitments
Anything that draws your prospect in and gets them to take an action, however small (known as a micro commitment) has a much higher chance of conversion.
Our brains are wired to see any new opportunity as a potential threat. That includes signing up for a newsletter.
But recent research shows that when faced with a big step, we are much more likely to complete the action if we have already taken a much smaller step. And that's where quizzes come in.
By answering a series of quiz questions, your visitor has taken those small steps. It's now much easier for them to take the next step and sign up for your newsletter.
The Three Elements of a Lead Gen Quiz
Quizzes for lead generation consist of three parts:
#1. The Questions
To create quizzes for lead generation, simply formulate a set of 5 to 7 questions that are related to the main theme of your your website or a product on your website.
The questions in your quiz don't need to be specifically about your product of service, but they need to point in that general direction.
Your questions should touch on the pain points that your potential customers experience. The questions should also aim to segment your potential audience into different groups.
These groups could be based upon:
where the person is in the buyer journey (awareness, consideration, decision)
what kind of problem they are experiencing
what sort of product or service they are going to need
#2. The Lead Capture Form
Once the quiz taker has answered the questions, a lead capture form pops up, asking them where the results should be sent to:
#3. The Results
Once your quiz-taker has entered their email address, they will be shown a result that tells them briefly what sort of 'x' they are or what the diagnosis is, or what their knowledge score is.
7 Different Types of Quizzes for Lead Generation
Here are the seven main types of quizzes for lead generation:
#1 - Personality Quiz
The most popular type of lead magnet quiz, by far, is the personality quiz.
This kind of quiz has an almost universal appeal because it feeds into two fundamental principles of human psychology:
In the marketing space, personality quizzes often take the form of "What kind of an 'x' are you".
The idea here is that whatever the product or service being sold, there's one that matches your visitor's personality.
Examples:
What's your watch style?
What's your tech personality type
What's your shoe personality?
What type of cyclist are you?
What type of coach are you?
What kind of blogger are you?
What is your brand voice style?
Which famous entrepreneur are you?
What's your cleaning personality?
What is your selling personality?
What type of mom blogger are you?
#2 - 'Do You Have What It Takes To Be An X?' Quiz
This is a good type of quiz to use if you're in a niche that involves self-improvement, fitness, or personal growth. Or any area that people find challenging:
Examples:
Do you have what it takes to give up your salary & start a freelance business?
Do you have the entrepreneurial mindset?
Do you have what it takes to start an online business?
#3 - 'What's The Best Fit For You?' Quiz
This is a good quiz to use when you have a product or service that can be customized to suit the user.
Examples:
Which major is right for you?
What career is best for you?
Which vacation destination is right for you?
#4 - Assessment Quiz
This kind of lead generation quiz can be used in virtually any niche you can think of. Whatever industry or sector your website is in, there'll be a set of factors you can use to assess your visitors.
How good are you in relationships?
Do you have a good work-life balance?
Is it time for a cleanse?
Are you ready to go paleo?
Are you overtraining or undertraining?
Are toxins unknowingly affecting your body?
What type of sleeper are you?
#5 - Problem Diagnosis Quiz
Most people will arrive on your website with a problem they want to solve. And that's why this is another very popular type of lead magnet quiz.
What's wrong with your golf swing?
Why aren't you getting enough traffic?
Why is your marriage a battlefield?
#6 - Scored Knowledge Test
This type of quiz is exactly what it sounds like: a test of your visitor's knowledge on a particular topic. You can use these quizzes for lead generation in any niche you can think of.
Examples:
Test your SEO knowledge
How much do you know about WordPress?
What's your Health & Fitness IQ?
#7 - Trivia Quiz
Trivia quizzes are just fun - there's no segmentation of your audience going on or educating people about your products or services. But they can go viral on social media. And they can spread your brand.
People love trivia quizzes because they enjoy the thrill of being able to provide the correct answers to questions about little-known facts.
And that's why people share their results.
So, if you want to lighten up your visitor's experience, a trivia quiz is a great way to go.
For more tips on how to design your lead generation quiz, check out these helpful articles:
How To Make a Scored Knowledge Quiz
In this short tutorial I'm going to show you how to create a scored knowledge test quiz using the Interact Quiz Builder. Interact is a premium quiz maker, but it offers a full-featured 14 day free trial.
Scored knowledge quizzes are the easiest quizzes to make and they can be used in any niche or industry you can think of. Whatever the topic of your website, there'll be a body of knowledge you can use to create a scored knowledge quiz.
People like taking knowledge test quizzes because they like to know where they stand in terms of the industry-specific knowledge that you need in order to succeed in a particular niche.
There are 5 steps to creating this kind of quiz:
Assemble your questions and answers
Add the questions and answers to your quiz
Create your quiz results
Set the score range for your quiz results
Embed the quiz on your website
Step #1.

Assemble Your Questions and Answers
Open a Google Docs document and create a series of questions that are relevant to your industry or niche. These are questions that people would need to know the answers for if they want to succeed at the thing that your website teaches.
For each question, provide 3 or 4 possible answers.
For example, if your website is about photography, your questions and answers might look like this:
My website is about SEO, so my quiz questions are SEO-related:
Step #2.

Add Your Questions and Answers
On the next screen, choose 'Start From Scratch':
Then choose the 'Scored' Quiz option:
On the next screen, click on 'Questions' in the left side menu and then enter your first question.
Type in the possible answers below the question - you'll need to use the 'Add answer' button for your third question:
Then click 'Add New Question' and add your second question, and so on:
You now need to tell the software which answer is the correct one. You do this by assigning scores to each answer.
Click on the button that says 'Set Answer Scores':
This is where you're going to give a score to each of the possible answers.
Give the correct answer a score of 3, and score the incorrect answers as either '1' or '2':
Step #3.

Create Your Quiz Results
Once you've finished adding your questions and answers, click on 'Results' in the left side menu and create your first 'result':
In a scored knowledge quiz, you will usually have three possible results:
You can give more creative terms to these three levels, such as:
You're a Seedling - Keep Growing
You're Well On Your Way - Good Work
Wow! You're a Pro
Step #4.

Set the Score Range for Your Quiz Results
Once you have assigned a score to each of the possible answers to your questions, the software will automatically set a range of scores that correlate with each result:
But you can change the score range for each result.
To do this, just click on one of the three results and then click on the button that says 'Result Settings':
A window will then open where you can adjust the score range for that result:
Let's say you want to make it more difficult to qualify for the 'Pro' result: just increase the lower score:
In the above example, I've increased the minimum score for the 'Pro' result to 19.
Here's a really cool thing about Interact Quiz Maker: when you adjust the score range for a result, the software automatically adjusts the adjacent result, to ensure there's no overlap.
You can see this in the screenshot below:
The score range for the intermediate result was 8 to 14 and it's now 8 to 18:
Step #5.

Add Your Opt-in Form
In this step you turn your quiz into a lead generation tool.
Here's how to do it.
Click on 'lead generation' in the left side menu and toggle the button to the 'on' position:
On the next screen, make any adjustments that may be necessary for your situation and then click 'Save and Continue':
Next, choose your email marketing service (EMS) and then click 'Save and Continue':
A new window will appear where you can map the results in your quiz to a groups that you have set up within your email marketing service:
This is why quizzes are such a powerful lead generation tool: they allow you to segment your quiz takers into different groups, depending on their level of experience, their area of interest, the problems they face, etc.
In the above example, I've created three groups within MailerLite that correspond to the three results of the quiz.
That will allow me to send different types of content to these three different groups (someone who scored 'Pro' won't want to see the same information as someone who scored the 'Seedling' result).
Now all you ned to do is embed your quiz in your web page:
Tips on How To Use Quizzes for Lead Generation
Here some tips from marketing experts who use quizzes to generate leads:
Keep Your Quiz To 3 Mins Max
My opt-in rates jumped by 40% when I added a lead form to a quiz.
It's incredibly successful since each question answered yields more client insights, which will help you produce more leads in the future.
Quizzes are a simple yet effective marketing strategy. People are inherently inquisitive and like learning new facts about themselves. Quizzes make use of this. They convert the average web surfer into an active participant who is keen to see how they compare to their friends and relatives.
They've been used in newspapers and periodicals for decades. On the other hand, quizzes are considerably more successful when utilized online since they give immediate, interactive feedback. Customers are always on the lookout for this. And it's super fun coming up with questions that will intrigue, challenge, and entertain your audience.
But don't make it too long. Make sure to limit it to three minutes because you see people start dropping and moving away after that.

James Stephenson
EpicWinApp.com
Keep to the 50/50 Rule
We've used quizzes to generate leads, and we found it's one of the most effective methods. Why? Quizzes are interactive content, and most people are likely to stop and participate in them. It also helps us better understand our audience and determine how to help them.
Quizzes are a fun way to develop a list, and we've had success with them. For example, we put a quiz on our website, and those who took part will definitely wait for the final results. This is where we promote our offer and request that they provide their email address or contact information before viewing the results.
We saw a conversion rate of 32% with the help of quizzes, and here are a few tips for you to achieve this goal :
Make the title of your quizzes personal say something like "What's your spirit animal?" "Let's check if you are tech-savvy or not."


Create a visually appealing quiz that 'pops' off the screen. To pique your audience's interest, include a video or GIF around question #2.


The lead form you'll use to collect users' names and email addresses should have no more than five fields. Names, checkboxes, and anything else that demands your leads to take action falls into this category.


When creating your quiz, remember to keep the 50/50 rule in mind. Spend the same amount of time on your quiz results as you did on the questions.
Alex Wan
https://weinvoice.io/
40% Conversion Rate
Marketers love quizzes for a reason. They generate leads like no other tool. In exchange for providing your audience with a fun interaction, you receive contact information and some interesting information about your lead.
For a client who owns a travel company, we ran a social media quiz campaign where audiences/users had to guess cities from images. People loved it. At the end of the quiz, users were asked for their email addresses to get results. A 40% conversion rate was seen after getting a list of subscribers who are interested in traveling (target audience). Quiz did the mammoth task of lead generation while email marketing did the rest.
TIP: Try creating your own lead generation form - ask the quiz takers for details such as their name, email, and other details. Place the form between the last question and the user's results - when they are most emotionally engaged and eager to learn their results.
Christian Velitchkov
https://twiz.io/
Filter Your Leads
Quizzes are an essential part of our lead generation campaigns on social media.
This method has been effective in helping us reach out to our target audience with emails and other contact methods to help convert them to subscribers.
Using quizzes can filter the quality of the leads that we get, thus ensuring that we remain only with the ideal leads that fit our buyer persona. Through this lead generation method, we've managed to boost our conversion rates by an impressive 32% this year.
The key to success is to ensure that you pick out intriguing quizzes to add to your lead generation campaign. The quizzes need to be relatable and help your target audience make a converting decision.
Harriet Chan
Cocofinder.com
Short and Sweet Quizzes
At PathSocial, we keep the questions in our quizzes short and to the point to avoid the quiz feeling like a questionnaire. In contrast to questionnaires, quizzes should be fun and entertaining.
Generally, you should limit your quiz to 5–7 questions with 4–5 brief answers for each of those questions as a rough recommendation. You should keep in mind that a quiz-taker will want to read all of the answers before deciding which one best fits their situation. If every answer is a whole sentence or there are ten options to choose from, responding to a single question can soon become a lot of work.
You should make it simple for your test-takers to take your quiz. There is a better chance of getting people to fill out the form and provide you with their contact information this way.
Kathryn Smithson
https://www.pathsocial.com/
Segment your Leads
Your email marketing platform should not only be compatible with the quiz creation tool, but it should also be capable of tagging the leads in some way based on the quiz results. There are various online services that we use to categorize our leads into different lists or groups and then send them more personalized emails. When it comes to establishing a connection with your audience, personalization may go a long way and grow your business.

It is possible to obtain valuable information about new members of your community by asking insightful questions that are well-thought-out. Using this information, you can personalize your communication to your leads' individual needs.

Girish Redekar
https://sprinto.com/
Conclusion
If your lead generation is stuck in the doldrums, try using quizzes for lead generation. A quiz is a powerful lead magnet because it's fun, interactive, and it gives the user a personalized result.
So don't waste any time – start creating your quiz today!
More Articles About Quizzes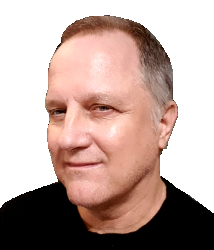 Latest posts by Rob Powell
(see all)