Quizzes for lead generation are a fantastic way of building your list fast. They have conversion rates as high as 50%, which is pretty good, considering that most lead magnets convert at about 10% - 15%.
In this article, you'll discover:
Watch This Video - Discover How To Make a Lead Gen Quiz in 5 Easy Steps
Why Quizzes Work So Well For Lead Generation
The main reason quizzes for lead generation convert so well is that they give personalized results.
Imagine you had a shop and every time someone came in with an enquiry you gave exactly the same information.
Well, that's what most lead magnets are like.
The fact is people have different needs and are at different stages in the buying cycle. So they need different advice.
And that's what quizzes do: they give different results based on the answers the user gives.
Another key reason that quizzes work so well is simply that they're fun and interactive.
Anything that draws your prospect in and gets them to take an action, however small (known as a micro commitment) has a much higher chance of conversion.
Lastly, quizzes are still something of a novelty. Not many people are using them (yet).
So they stand out from the standard lead magnets, which people have become blind to from over-exposure.
The Three Elements of a Lead Gen Quiz
Quizzes for lead generation consist of three parts:
The Questions
To create quizzes for lead generation, simply formulate a set of 5 to 7 questions that are related to the main theme of your your website or a product on your website.
The questions in your quiz don't need to be specifically about your product of service, but they need to point in that general direction.
Your questions should touch on the pain points that your potential customers experience. The questions should also aim to segment your potential audience into different groups.
These groups could be based upon:
where the person is in the buyer journey (awareness, consideration, decision)
what kind of problem they are experiencing
what sort of product or service they are going to need
The Lead Capture Form
Once the quiz taker has answered the questions, a lead capture form pops up, asking them where the results should be sent to:
The Results
Once your quiz-taker has entered their email address, they will be shown a result that tells them briefly what sort of 'x' they are or what the diagnosis is, or what their knowledge score is.
How To Make a Lead Generation Quiz in 5 Easy Steps
In this short tutorial I'm going to show you how to create a scored knowledge test quiz.
And the reason for that is that whatever niche or industry you're in, there'll be a body of knowledge you can use to create a scored knowledge quiz.
People like taking knowledge test quizzes because they like to know where they stand in terms of the industry-specific knowledge that you need in order to succeed in a particular niche.
There are 5 steps to creating this kind of quiz:
Assemble your questions and answers
Add the questions and answers to your quiz
Create your quiz results
Set the score range for your quiz results
Embed the quiz on your website
Step #1 -

Assemble Your Questions and Answers
Open a Google Docs document and create a series of questions that are relevant to your industry or niche. These are questions that people would need to know the answers for if they want to succeed at the thing that your website teaches.
For each question, provide 3 or 4 possible answers.
For example, if your website is about photography, your questions and answers might look like this:
My website is about SEO, so my quiz questions are SEO-related:
Step #2 -

Add Your Questions and Answers
On the next screen, choose 'Start From Scratch':
Then choose the 'Scored' Quiz option:
On the next screen, click on 'Questions' in the left side menu and then enter your first question.
Type in the possible answers below the question - you'll need to use the 'Add answer' button for your third question:
Then click 'Add New Question' and add your second question, and so on:
You now need to tell the software which answer is the correct one. You do this by assigning scores to each answer.
Click on the button that says 'Set Answer Scores':
This is where you're going to give a score to each of the possible answers.
Give the correct answer a score of 3, and score the incorrect answers as either '1' or '2':
Step #3 -

Create Your Quiz Results
Once you've finished adding your questions and answers, click on 'Results' in the left side menu and create your first 'result':
In a scored knowledge quiz, you will usually have three possible results:
You can give more creative terms to these three levels, such as:
You're a Seedling - Keep Growing
You're Well On Your Way - Good Work
Wow! You're a Pro
Step #4 -

Set the Score Range for Your Quiz Results
Once you have assigned a score to each of the possible answers to your questions, the software will automatically set a range of scores that correlate with each result:
But you can change the score range for each result.
To do this, just click on one of the three results and then click on the button that says 'Result Settings':
A window will then open where you can adjust the score range for that result:
Let's say you want to make it more difficult to qualify for the 'Pro' result: just increase the lower score:
In the above example, I've increased the minimum score for the 'Pro' result to 19.
Here's a really cool thing about Interact Quiz maker: when you adjust the score range for a result, the software automatically adjusts the adjacent result, to ensure there's no overlap.
You can see this in the screenshot below:
The score range for the intermediate result was 8 to 14 and it's now 8 to 18:
Step #5 -

Add Your Opt-in Form
In this step you turn your quiz into a lead generation tool.
Here's how to do it.
Click on 'lead generation' in the left side menu and toggle the button to the 'on' position:
On the next screen, make any adjustments that may be necessary for your situation and then click 'Save and Continue':
Next, choose your email marketing service (EMS) and then click 'Save and Continue':
A new window will appear where you can map the results in your quiz to a groups that you have set up within your email marketing service:
This is why quizzes are such a powerful lead generation tool: they allow you to segment your quiz takers into different groups, depending on their level of experience, their area of interest, the problems they face, etc.
In the above example, I've created three groups within MailerLite that correspond to the three results of the quiz.
That will allow me to send different types of content to these three different groups (someone who scored 'Pro' won't want to see the same information as someone who scored the 'Seedling' result).
Now all you ned to do is embed your quiz in your web page:
Conclusion
If your lead generation is stuck in the doldrums, try offering a quiz. Quizzes work well as lead magnets because they're fun, interactive, and they give the user a personalized result.
So don't waste any time – start creating your quiz today!
More Articles About Quizzes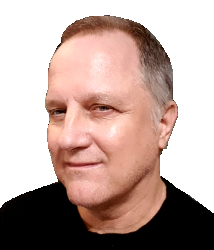 Latest posts by Rob Powell
(see all)