Interactive quizzes are a powerful lead magnet with conversion rates of around 50%. In this article you'll discover how to make an interactive quiz that will will help you build your list faster.
So what is an interactive quiz?
Online quizzes are interactive - they give a result based on the answers the quiz-taker gives.
And that's why quizzes are such a powerful lead magnet. Most lead magnets are 'one size fits all'. But an interactive quiz produces a result that is tailored to the needs of the quiz-taker.
There are several types of interactive quiz, but in this short tutorial, I'm going to show you how to create a scored quiz. This is the type of quiz where the quiz-taker gets a score at the end of the quiz.
Are you ready?
Let's dive in.
Step #1 - Create Your Quiz Title
First, log into your Try Interact account and click on 'Create New Quiz':
On the next screen, choose 'Scored Quiz' from the drop down menu:
Next, choose one of the quiz templates. Hover the cursor over one of the templates and click 'Use Template':
Then, customize the Title, the Cover Image, and the Subtitle:
Step #2 - Write Your Quiz Questions
Before we go any further, you should grab a piece of paper and write down your quiz questions.
Your quiz questions should be related to the topic of your website.
After all, your visitor found your page through a search engine so that's what they're interested in. And that's what your quiz should be about.
You can think of a scored quiz as a kind of diagnosis: it gives the quiz-taker a score out of 10 or 100 and gives them an idea of where they stand in a particular skill set or activity.
So how many quiz questions do you need?
Ideally, you should have anywhere from 7 to 15 questions. Keep your questions short (no more than 15 words) and make sure each question will reveal something about your quiz-taker's proficiency or knowledge.
To add your questions, click on Questions in the left panel:
On the next screen, you'll see the template questions on the left and the editing panel for each question, on the right:
For each question in the template you need to:
Add your own question
Add your own image
Add your own multiple choice answers
Step #3 - Assign a Score to Each Answer
Next, you need to assign scores to each answer. To do this, click on 'Set Answer Scores':
In the panel that opens up at the right of the your screen, set the score for each answer:
Obviously, your scores should reflect which answer indicates a better understanding of the topic.
Step #4 - Create Quiz Results
You now need to create results for your quiz.
Each result will correspond to a score range. For example, if your quiz was out of 50, your quiz results might look like this:
Result #1: score of 0 - 10
Result #2: score of 11 - 20
Result #3: score of 21 - 30
Result #4: score of 31 - 40
Result #5: score of 41 - 50
To add results to your quiz, click on 'Results' in the left panel:
In the quiz template we are using, there are three results, each with its own score range:
You're a Blogging Newbie: score of 0 - 10
You're a Blogging Buff: score of 11 - 20
You're a Blogging Braniac: score of 21 - 30
Each quiz result has a page that describes the result, what it means, and offers tips on how the quiz-taker can improve:
At the bottom of the quiz result, there's a CTA button that you can customize with your own link:
Step #5 - Assign Score Ranges to the Quiz Results
We now need to assign score ranges to each quiz result.
At the foot of the results page, you'll see a button that says 'Results Settings':
Click on that button and a new panel opens up at the right of your screen. Here you can set the score range for each result:
One very cool feature about Try Interact is that the app automatically adjusts your score range for you, as you add 'results' to your quiz.
You can see this for yourself: in the 'Results' area, click 'Add New Result':
You'll see that the score ranges have been automatically adjusted to allow for the new result:
Step #6 - Collect Email Addresses
To make an interactive quiz, the next step is crucial, since the whole point of creating the kind of quiz is lead generation.
Go back to the left panel in your Try Interact account, and toggle the 'Lead Generation' button to the 'On' position:
Once you turn on 'lead generation', a form will appear in the middle of your screen.
This form takes you through the integration process. The breadcrumb menu at the top shows you where you are in the integration process:
Note that the opt-in form at the bottom of the screen is what turns your quiz into a lead generation tool: when you activate this function, the quiz-taker has to enter a valid email if they want to see the quiz results:
On the next screen, you'll be asked to choose which email marketing service (EMS) you want to connect with:
If your EMS is not listed, you'll have to use one of the Zapier integrations.
When you've successfully connected to your EMS, you'll see this 'Connected account' message:
After clicking 'Save & Continue', you'll be given the opportunity to map each 'result' to a different group within your subscribers, by clicking 'Add Action':
This is a way of using your quiz results to segment your audience.
For example, if your quiz results are 'beginner', 'intermediate', and 'experienced', you could place those quiz-takers in different 'buckets'. And that would allow you to customize your emails based on where your subscribers are in their journey.
But if you want to place all quiz takers in the same 'bucket', just click 'Apply to all results':
The next step is to 'map' the answers onto your mailing list.
You can get even more granular with the answers, by placing people in different groups based on the answers they gave to each of questions in your quiz:
The lightning icon indicates you've assigned a quiz outcome to an action in your mailing list. When all the outcomes have a lightning icon, click 'Save & Continue' and proceed to the next step:
The final step in the email integration is to click on 'Test Integration'. This sends some dummy information to your list to test that the integration is working:
So that's how to make an interactive quiz in Try Interact.
If you'd like to get a better idea of how this kind of quiz works, here's a live sample of the quiz we just went through:
Conclusion
This article has shown you how to make an interactive quiz in 6 easy steps.
Interactive quizzes are a great way to engage with your website visitors and to find out more about them. A well-designed quiz does the same job as a survey. But unlike a survey, people enjoy completing quizzes and so quizzes get a much higher completion rate than surveys.
In a nutshell, quizzes:
engage your visitors
act as powerful lead magnets
collect information that allows you to segment your list
Why not open a free Try Interact account now, and get started?
More Articles About Quizzes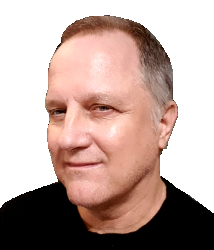 Latest posts by Rob Powell
(see all)