Your competitors' keywords will reveal a content strategy that could double or triple your traffic and save you months, even years, of trial and error.
Competitor analysis is a powerful approach to keyword research: instead of guessing what the best keywords are in your niche, you can see what keywords are driving traffic to your competitors' websites.
In this article, I'll show you exactly how to do that in SEMrush.
With a good competitive analysis tool, you'll be able to see the entire strategy of your competitors. Those strategies are often the result of years of experimenting with different keywords.
So when you replicate that strategy, and even improve upon it, you're giving yourself a head start and saving yourself years of trial and error.
Competitor Analysis for Keywords and Content
One of the best tools for doing competitor analysis is SEMrush.
Step #1 - Find Your Competitors
To start, type your domain into the 'Domain overview' field:
I'm using neilpatel.com for this example, but you would type in your own domain name.
Next, click on 'Organic Search Traffic'
Then click on 'View Full Report' in the 'Top Organic Keywords' card:
Next, click on 'Competitors':
We can see that in terms of common or shared keywords, the main competitors for neilpatel.com are Wordstream, Moz, Search Engine Journal, Hootsuite, and Social Media Examiner:
Step #2 - Find Your Competitors' Main Traffic-Generating Articles
In this example, I going to use the website 'Blog Tyrant'.
Go back to the 'Domain overview' field and type in a competitor's domain name and then click on 'Organic Search Traffic':
In the Top Organic Keywords card, click on 'View Full Report':
While it's useful to see which keywords are driving most of your competitor's traffic, what's even more useful is to see which articles are driving most of their traffic.
To do that, click on the 'Pages' tab:
Now you'll see a list of Blog Tyrant's top-ranking pages, ordered by the percentage of that website's total traffic that each page is responsible for:
A lot of interesting facts are revealed in this table, but two facts in particular jump out:
a whopping 48% of Blog Tyrant's total traffic comes from just one article
that one article has 4.5K keywords that rank in the top 100 positions on Google
To see what this article is, click on the arrow next to the page:
And you'll see that this page is an article titled 'Download Speed: 13 Ways To Increase Your Internet Speed Today':
When you start doing competitor research, you'll see this pattern over and over again: a handful of pages are bringing in 50% or more of a websites' total traffic.
Let's look at some more examples of this phenomenon.
I've chosen the #1 ranked website for each of the following five search terms:
Email Marketing Tips
WordPress for Beginners
Copywriting Tips
Website Design Tips
Here are the websites:
prontomarketing.com
buffer.com
wpbeginner.com
writtent.com
torquemag.io
For Pronto Marketing, 56.38% of the website's total traffic comes from just 14 pages:
For Buffer, 47.95% of total traffic comes from just 17 pages:
For WPBeginner, 28.52% of total traffic comes from just 15 pages:
For Writtent, a massive 80.24% of total traffic comes from just 12 pages:
And for TorqueMag, 37.33% of total traffic comes from just 15 pages:
So why is this useful information?
It's useful because it shows you what topics are driving the most traffic in a particular niche. It allows you to narrow down your content strategy and focus on the topics that are really popular.
Step #3 - Use Your Competitor's Keywords as LSI Keywords
In the Blog Tyrant example, we saw that an amazing 48.23% of total traffic is coming from just one page.
Here's another interesting piece of information: that single web page is responsible for 4,500 keywords that rank in the top 100 positions on Google.
To be clear, the article doesn't actually contain 4,500 different keywords (the article itself only has 3,300 words). The 4,500 keywords that SEMrush has identified are the total number of keyword combinations that this article ranks for within the top 100 Google positions.
To see what those keyword combinations are, simply click on the number of keywords:
The list of 4.5K keywords opens up in a new window, ordered by search volume:
How would that list of competitors' keywords be useful for you?
Well, if you were going to write your own article on that same topic, you could try to include in your article as many of those keywords as possible. By doing so, you demonstrate to the Google algorithm that your article has topical authority for the topic "increase internet download speed".
But 4.5K keywords is way too many words for this exercise. So what you can do is sort the list by search volume (high to low) and then download the top 100 keywords:
Now try to include as many of those competitors' keywords in your article as possible.
Conclusion
Finding your competitors' keywords reveals the SEO strategies that drive traffic within your niche.
But competitors' keywords on their own are difficult to work with.
When you change the focus from keywords to the pages that contain those keywords, the content strategies of your competitors become much clearer.
You'll be surprised at the small number of top-ranking pages that are driving the bulk of your competitors' traffic.
By looking at the pages that are driving the lion's share of your competitors' traffic, the content strategy that you should be pursuing will become much clearer to you.
Other Tools For Finding Your Competitors' Keywords
Last updated on October 23rd, 2021 at 02:14 pm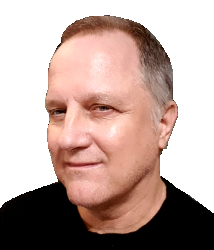 Latest posts by Rob Powell
(see all)