In this article, you'll discover how to create a personality quiz that engages with your visitors and builds your list fast.
I'll show you:
why personality quizzes have such high conversion rates
how you can use them to segment your list
why they go viral, and
how to build one in 7 simple steps
But first, let's look at why personality quizzes work so well as lead magnets.
Why Use a Personality Quiz as a Lead Magnet?
There are lots of good reasons for using a personality quiz to generate leads from your website. But let's start with the most important reason: high conversion rates.
High conversion rate
Personality quizzes have an average conversion rate of 40-50%. Compare that with 5 and 20%, the average conversion rate for most other lead magnets.
One reason personality quizzes convert so well is that they're fun. There's not much incentive to fill out a survey form, and that's why surveys typically have a low completion rate (5% to 30%).
But with a personality quiz, your visitor wants to get the outcome: they want to know what sort of an 'x' they are. And that's why personality quizzes convert so well.
Interaction and engagement
Personality quizzes allow your visitors to interact with your website.
Attention spans on the Internet are getting shorter and shorter. Anything that's interactive will keep users involved with your website for longer. That's going to increase your 'dwell time', which is good for the SEO of your website.
But more than that, engagement is a key to establishing a relationship with your visitors. So anything that makes your visitors interact with your website is going to help build a relationship between you and your visitors.
People want to learn about themselves
We are all on a lifelong quest to learn about ourselves, to find out what 'makes us tick'.
And that's what personality quizzes do: they reveal to the quiz-taker something about themselves. A quiz gives people insights into how they are uniquely wired.
They can then use that information to choose a solution that best fits them.
Customized results
Another reason personality quizzes work so well is that they overcome the 'one size fits all' experience that most websites offer.
With a personality quiz, you treat your visitor as a unique person. And that's the secret of clever marketing.
Get insights about your audience
In a personality quiz, you can ask people questions that give you useful insights into your visitors preferences, their desires, their problems, and their pain points.
You can use that information to design products and services that better meet the needs of your visitors.
That information can also help you identify what online content your audience wants.
Segment your list
The people who sign up to your email list don't all have the same needs and interests.
Let's say your website is about running an online business. Someone who's owned a website for over five years and has 250 published articles and an email list of 30,000 won't be interested in tips for beginners on how to set up WordPress.
In a personality quiz you can ask questions that will allow you to separate these two types of visitors into separate 'results' or outcomes. You can then map the quiz outcomes directly onto groups that you create in your email marketing service.
You now have a segmented list that allows you to send the right content to the right segments within your list.
Quizzes can go viral
Another reason to create a personality quiz is that they can go viral!
According to research by Buzzsumo, the average quiz gets shared on social media 1,900 times!
People just love sharing their quiz results on Facebook. And that's going to bring you tons of new traffic you otherwise wouldn't have got.
How To Create a Personality Quiz
Like any other lead generation quiz, a personality quiz consists of four main elements:
Once the respondent has finished answering the questions, a lead capture form appears, asking them for an email address where you can send the results. As soon as they enter their email address, the answer to the quiz is revealed.
It sounds strange, but the key to making a personality quiz is to start from the end and work backwards.
That's because the questions you ask will be determined by the quiz results or outcomes.
So let's go through the process of designing a personality quiz, starting with the results.
Although I've set them out in the order they appear in a quiz, please jump ahead to the 'Results' section and then come back to the 'Questions' section.
This is because, as I said earlier, the results determine the questions and the answers.
The Questions
Your questions and answers need to lead to one or other of the different results - that's why we started with the results.
Try to ask questions that reveal something about someone's personality.
For example, you could ask someone "Which famous person do you admire most?" The answers could include 'Nelson Mandela', 'Oprah Winfrey', and 'Steve Jobs'. You can infer from those answers something about the quiz-takers personality.
Or you could ask: What is your greatest achievement? The possible answers could be: (a) having great friends, (b) travelling a lot (c) advancing my career (d) starting a family.
Again, the answer to the question will tell you something about the respondent's personality.
Here are some quiz questions that will reveal something about your quiz-taker's personality:
If you could have anything you want, what would it be?
If you could get rid of one limiting belief, what would it be?
Where do you want to be in 5 years time?
How do you feel about change?
What do you think is holding you back from reaching your goals?
How do you handle challenges?
Include 5 to 10 questions: less than 5 and your quiz will seem a bit 'thin' but more than 10 questions and people will likely get tired and give up.
The Answers
Create 3 to 5 possible answers for each question. More than that, and it becomes difficult to choose the right answer.
The best number of answers to have is four. This is because if you have an image for each answer, four answer options (with images) line up nicely in a grid.
Make the answers as different as possible from each other. This makes it easier for people to choose an answer. Also, having radically different answers helps the quiz taker get a perspective on themselves.
The Results
Most personality quizzes have 3 to 5 results so aim for something in that range. More than 5 results and you're setting yourself up for a lot of work.
Try to make the results somehow connected with the topic of your website. For example, in a personality quiz for a coffee website, your results might look like this:
You're a Luscious Light Roast!
You're a Rambunctious Medium Roast!
You're a Delectable Dark Roast!
You're a Sultry Espresso!
On a website about entrepreneurship, your quiz results might be:
You're a Determined Go-Getter!
You're an Enthusiastic Influencer!
You're a Supportive Mediator!
You're a Meticulous Analyst!
How To Build a Personality Quiz in 7 Simple Steps
Let's get down to nuts and bolts: in this section I'll walk you though how to create a personality quiz in Interact, the software I use to build my lead generation quizzes.
Interact Quiz Builder has over 200 quiz templates that you can modify for your own needs. So you could take one of those templates and just swap out the questions, the answers, and the results.
But In this section I'm going to take you through the whole process of building a personality quiz from scratch. That way, you'll understand it better.
Before starting this section, make sure you have assembled your questions, your answers, and your results.
I'm going to create a personality quiz titled: What Kind of Spouse Are You?
Step 01 - Open a blank quiz template
On the next screen, choose 'Start From Scratch':
On the following screen, choose the 'Personality Quiz':
Step 02 - Add your quiz title and cover image
On the Interact Quiz Builder, you can navigate to the different elements of your quiz using the menu in the left side of the screen:
Click on the 'cover' element and give your quiz a title and upload a cover image:
Step 03 - Add your questions and answers
Paste your question and answers into the blank fields:
If you have more than two questions, click the 'Add Answer' button:
Step 04 - Add the quiz results
Next, add your quiz results:
Be aware that the more positive your results sound, the more likely it is that people will share their quiz results on social media.
Make sure to add an image that sums up the result, and if you can make it humorous, so much the better.
You can also add a call to action. This might be a link to a relevant article on your website. Or it could be a link to a product or service that is related to the result your quiz-taker got.
Step 05 - Organize the quiz logic (match answers to results)
Now go back to your questions and click on the 'Edit Result Correlations' button:
This is where you will associate each answer with one or other of the results:
To associate an answer with a result, click on the answer and then click on the results that you want to match it to.
You don't have to match every answer to a result. And you can match more than one answer to a result.
The correlation works like this: every line going from an answer to a result adds a value of +1 to that result.
Step 06 - Add an opt-in form to your quiz
Next, turn on lead generation in the left side menu:
You'll then need to:
Connect your Interact account with a email provider (such as Aweber, Mailerlite, Mailchimp, ConvertKit, etc)
Setup your opt-in form
Map your 'results' to groups within your email provider (optional)
Step 07 - Publish your quiz
The just hit 'Publish' in the top right corner:
You'll then see various options for taking your quiz live, including share link, embed code, popup, and Facebook Ad:
And that's it - you've now created a high-converting lead magnet that should help grow your list fast.
Conclusion
One of the secrets to getting higher conversion rates online is to get your visitors to engage with your website. And that's precisely what a personality quiz does.
Which is why personality quizzes have the highest conversion rate of any lead magnet.
Last updated on August 22nd, 2021 at 07:40 am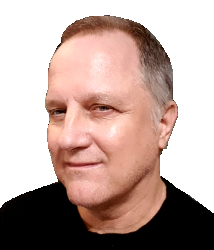 Latest posts by Rob Powell
(see all)