What do coronavirus and online learning have to do with each other?
Well, more than you think.
Millions of people around the world are working from home now. And they're using the Internet to connect with their work places.
But let's take a step back and look at the big picture.
Imagine you're someone who worked in an industry that got closed down by corona virus (airlines, tourism, hotels, etc). I'm guessing that those people are thinking: "how can I make sure this never happens to me again?".
They'll be turning to the Internet. They'll be trying to find out how they can turn the skills they acquired in their day jobs into an online business.
The online learning industry was already booming before coronavirus. But many experts are now predicting that in a post-corona world online learning is going be bigger than anyone ever imagined.
Welcome To A New World
We're now living in a new world.
A world of social-distancing (just two months ago, you and I wouldn't have known what that term meant). A world where supermarket shelves are empty. A world where a third of the planet's population is under lockdown. A world where airports are being turned into parking lots for passenger jets.
I have a feeling that when the lockdown orders are lifted, and when the last coronavirus patient is released from the hospital, we won't be going back to the world we were living in 8 weeks ago.
What we are going through right now is of such magnitude that when we emerge from it, I believe we'll find ourselves in a new world.
How To Prepare For What's Coming
And if you're involved in any kind of online business, you need to understand what that new world is going to look like.
Right now, we're focused on saving lives and stemming the spread of the virus. But we also need to start thinking about what comes after.
In the last three weeks, I've been listening closely to three very successful online entrepreneurs: Jon Morrow, Yaro Starak, and Graham Cochrane.
In this article I'm going to give you a boiled-down, bare-bones version of what they've been saying about the upheaval that we're going through. And more importantly, what you need to do to succeed in a post-corona economy.
Jon Morrow
This section is based on a 17-minute podcast by Jon Morrow, titled 'What To Do If You're Terrified About The Future'
In this podcast, Jon reflects on what life has taught him about times of crisis.
He points out that times of crisis are also times of opportunity.
In 2009 (in the midst of the GFC), he received a letter from Medicaid - his health insurance had been canceled due to lack of state funding.
For Jon, that letter was a death sentence (if you don't know Jon's story, he was paralyzed from the neck down and had medical bills of $100,000 a year). Without the medications and one-on-one care that he needed, he would die.
So he went to Mexico.
At that time Mexico was in the middle of a drug war – thousands of innocent people were being killed every month. His friends thought he was crazy.
But as Jon puts it: "either I could go to Mexico and possibly die, or I could stay in the US and definitely die".
In Mexico, where healthcare is a fraction of what it costs in the US, he got the medications and the care that he needed. And he started blogging.
When he returned to the US five years later, he was a multi-millionaire.

For many of us, the biggest danger is not the coronavirus, but the economic fallout that's coming after it's all over. Experts are predicting a massive recession as a result of the coronavirus.
In a post-corona world, many of us will have to turn to the Internet to carve out our livelihood.
Like Jon did in Mexico in 2009.
Yaro Starak
This section is based on an article by Yaro titled: The 2020 Shift: A Once-In-A-Lifetime Opportunity For Online Educators.
Yaro talks about two categories of workers who've been affected by the coronavirus.
Firstly, there are those whose employers sent them home, to work remotely. In some cases, this was a decision by the employer and in other cases, it was a decision forced upon employers by lockdown orders requiring whole populations to stay at home.
In either case, millions of people around the world are doing their day jobs from home.
These remote workers may have dabbled with working from home and grocery-shopping from home, but now it's their daily reality.
And they're discovering something that digital nomads discovered ten years ago. The Internet liberates us from old ways of doing things.
These millions of people around the world who've been forced into remote working are saving huge amounts of time. Time that they used to spend commuting and sitting in staff meetings.
And employers are seeing the benefits as well. Without the constant interruptions of office life, employees are getting more work done in the same amount of time.
So quarantine is showing us that the way we used to work – everyone going to an office from 9 to 5 - was just a mindset. It doesn't have to be that way. In fact, it's an outdated concept that belongs to another era.
But there's a second group of people – the newly unemployed. These are the people who have borne the full brunt of the corona crisis.
Anyone who worked in an industry that is now considered non-essential (airline, hotel, restaurant, hair salon, sports club, bar, etc) has very likely either lost their job or been furloughed.
These people are not sitting at home realizing that everything they used to do in an office they can now do at home. But their thoughts are taking them in a similar direction.
They're thinking: "how can I make sure this never happens to me again?"
Many of the people in this second group will be turning to the Internet. They'll be looking at how to start a side-hustle online. They'll be looking at the skills they acquired in their day jobs and working out how to do the same thing online, as a freelancer. Or, they may be looking at how to make a living online by teaching their skills to others.
Either way, the Internet has just gate-crashed our lives in a major way. And if history is any guide, we won't be going back to the way things were before.
Graham Cochrane
This section is based on two YouTube videos by Graham Cochrane:
Things we can't control
Many people in the business world are feeling helpless right now.
Everything was going fine and then suddenly, they've had to close their doors. They may even lose their businesses.
This coronavirus has brought home to us that there are some things that are not under our control. And it's natural to feel helpless.
Things we can control
But there are some things we can control – three things in particular:
(1) Keep costs low. This is not difficult with an online business, as the costs are minuscule compared with a bricks-and-mortar business.
(2) Keep cash reserves. It's imperative as a business owner that you put away cash reserves for lean times, like now. Take the airlines from example. They've had billion-dollar profits every year for the last eleven years. Yet, when their fleets were grounded for just three weeks, they have to go to the government and ask for a bailout. What does that tell us? They had no cash reserves. They put nothing away for a rainy day
(3) Stay out of debt. Do anything you can to avoid going into debt.
Those are the three basic lessons that we can all learn from this crisis.
You need multiple income streams
But there's something else the corona crisis has taught us - not to rely on a single income stream.
Here's a case in point.
Most of Disney's income streams will have dried up in the last 8 weeks:
Movie theaters have closed, so there's no box office (bad news for Pixar and Walt Disney Animation).
The Disney theme parks are closed, so they get no revenue from there.
The Disney Cruise Line is out of action due to coronavirus.
Disney has merchandise but no one is buying it right now.
But late last year Disney made a very smart decision.
In November 2019, Disney launched Disney Plus, its own movie streaming platform. Disney Plus now has 28.6 million subscribers, each paying $7 a month. So they now have monthly revenue of $200 million. And with millions of people stuck at home with nothing to do, I'm guessing that number will double over the next few months.
But if they hadn't launched Disney Plus, Disney would now be in serious trouble.
This applies to everyone, not just big corporations – we can never again rely on having just one income stream.
There's never been a better time to start an online business
And the natural place to start that second income stream is the Internet. There's never been a better time to launch an online business.
Why?
Because we are at the beginning of a second wave of online business.
A lot of people think the 'golden age' of blogging came and went. But that was nothing compared to the groundswell that's building up beneath us right now.
We are just at the beginning. As I said earlier, millions of people around the world are realizing that the Internet is their future livelihood. They're either using the Internet to work from home, or they're looking to the Internet for a new income stream.
There are so many people online right now that YouTube has had to throttle back its HD video streaming so as not to break the Internet.
So there has never been a better time to start an online business.
Yesterday I got my monthly email from Google Search Console telling me what my search performance was for March. Guess what my top-performing blog post is?
It's an article titled Find The Best Blog Names (17 Quick & Easy Formulas). It's getting ten times more traffic than any other article on my website!
And the reason is simple - people are starting online businesses.
What History Can Teach Us About Coronavirus
It's hard to know the extent of the upheaval that we're currently going through. We don't know the size of it. It's too soon to say. The virus has run riot in Italy, Spain, and now in America.
We have no idea what will happen when it gets a foothold in India. In Mumbai, on the south bank of the Mithi River, lies an area called Dharavi Village. But it's hardly a village. It has a population of 700,000. It's the largest slum in all of Asia. It's the setting for the 2008 movie 'Slumdog Millionaire'.
New York was hit hard by coronavirus because of its high population density. But Dharavi has a population density 30 times that of New York. In Dharavi, there are 280,000 people per square kilometer. At least one coronavirus death has already occurred in Dharavi.
Health authorities all around the world agree that social distancing is the key to stopping the spread of this virus. But social distancing will be impossible in a place like Dharavi.
A global recession is in the pipeline
The fact is we're still at the beginning of this crisis.
We have no idea where it will take us.
Sickness and death are the immediate impacts. But a global recession is already in the pipeline.
Kenneth S. Rogoff, a Harvard economist and co-author of a history of financial crises, has said: "This is already shaping up as the deepest dive on record for the global economy for over 100 years".
Think about that statement.
A hundred years takes us back to 1920, nine years before the beginning of the Great Depression. In other words, this Harvard economist is predicting a global recession greater in scale than the Great Depression.
We won't be going back to the way things were
Recently I was reading an article by a well-respected Influencer within my niche. In the article, he described what blogging strategies he's pursuing during this crisis.
He ended the article saying that there will come a time in the near future where things get back to a "new normal", a normal that's similar to how things were before.
But I don't think so. I believe that when we emerge from this, we'll find ourselves in a new economic landscape. I believe we'll also find ourselves in a changed society.
No one can predict right now what those changes will be. But make no mistake – what's happening right now and what will happen in the next six months and the next year represents a global upheaval.
We had two global upheavals in the last century: World War One and World War Two. They both resulted in massive economic and social changes.
And I believe the same will happen as a result of the crisis that's currently sweeping the world.
Conclusion
While the events taking place around the world are grim, it's good to remember that times of crisis are also times of opportunity.
The Great Fire of London of 1666 was a disaster. But it also allowed some brilliant men of the day, such as Robert Hooke and Christopher Wren, to reimagine and redesign the city of London.
If you're involved in any way with online teaching, now is the time to grow your audience, build your authority, and consolidate your position. We're at the beginning of a new wave of online learning. Those who position themselves now as leaders in their field will reap the rewards.
So now is not the time to step back and take a break. Use this time to produce more content, build your audience, and stay in touch with your readers.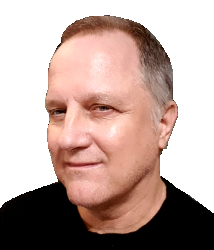 Latest posts by Rob Powell
(see all)